Screening with comments
Tuesday, March 21, 2017 at 7pm
Nova Gorica City Gallery, Trg Edvarda Kardelja 5
---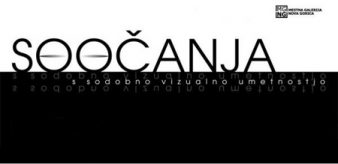 The second of the lectures in collaboration between SCCA–Ljubljana and Kulturni dom Nova Gorica / City Gallery which are going to take place in the first half of 2017 as a part of Encounters with Contemporary Visual Art Seriesis going to deal with relations between short film and art video.
On Tuesday 21st of March 2017 at 19.00 we invite to join us at the The Nova Gorica City Gallery for a projection »Short Film vs. Art Video« accompanied by a lecture by production organizer and Station DIVA co-worker Neža Grum.
---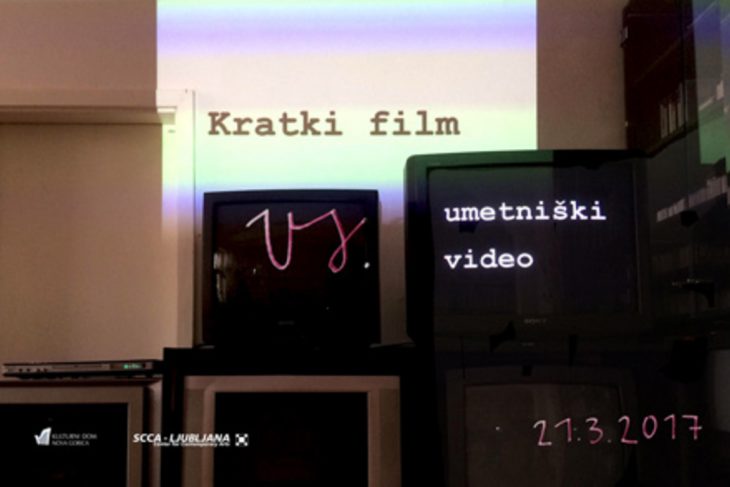 The dilemma about whether to speak about video art or short film seems unnecessary to younger generations. For this reason art videos are often presented at short film festivals. But is the audience able to look at it beyond the criteria, by which we evaluate narrative films? Do we know how to recognize the value of art video, when seen on big screen? And putting it the other way around – how to present a short film in a gallery space?
By the accessibility of new technology the number of individuals creating video contents is getting higher, short film production is bigger and more diverse then ever before. At the same time the technological progress is wiping out the division between the both, by unifying the medium, which defined the names of video art and film. Furthermore the contents are blended with the help of internet, which offers a unified platform and brings the experience of video in art gallery and film in the cinema into one space alone – the individual's home.
The altering of the concepts connected to video production influences the perception of the contents and places a demand for a change of paradigm. The lecture will try to present the resemblance and differences between video and short film displayed by the selected examples.
---

Neža Grum(1987, Ljubljana) graduated at the Faculty of social sciences at the department for cultural studies. She is a member of Kraken short film promotion society. She is a producer and programme selector for FeKK – Ljubljana short film festival and a producer at the genre film festival Kurja polt. She has been Station DIVA co-worker since 2016.

---
Photo: Matej Vidmar
---
We are announcing the third Encounter in April:
Lara Plavčak: Zin – Contemporary Artzin Production
Lecture
Tuesday, April 11, 2017 at 7pm
Nova Gorica City Gallery, Trg Edvarda Kardelja 5
---
Spacial thanks for the invitation to Kulturni dom Nova Gorica / City Gallery, Pavla Jarc, and Mateja Poljšak Furlan.
SCCA–Ljubljana is supported by Ljubljana City Municipality, Department for Culture.