Solo exhibition
9 – 31 March 2018
Simulaker Gallery, Vrhovčeva ul. 1a, Novo mesto
Opening: Friday, 9 March 2018 at 19.00
---
A solo exhibition in Simulaker Gallery by Vesna Bukovec, SCCA-Ljubljana's webmaster and co-worker of DIVA Station.
---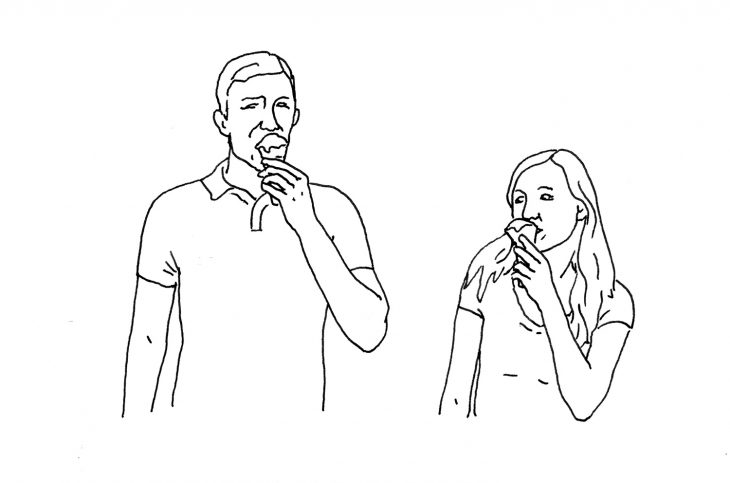 I am not bothered with the end of the world (Briga me za konec sveta)  is the title of the exhibition featuring works by Vesna Bukovec. In the selected works to be seen at the Simulaker Gallery, the author presents a critical view of the militant attitude of political systems to migrants, the tragic attitude of the individual to the fellow human in need of help, the populism, i.e. "Fake-news" and hate speech. Some graphic prints and drawings at the exhibition are a clear response to the current developments in the Western world, linked to the refugee crisis and political and social protests over the past two years (In search of freedom (Ecce homo), Exploination, Not im my name etc.) and to recent election of the president of the United States (Democracy Today).
Already with the title I am not bothered with the end of the world, the exhibition addresses us individuals who create a modern society, and through the selection of past and new works of art Vesna Bukovec raises questions about the visions of contemporary society: questions about (non)humanity, harmony, empathy, acceptance of the other, diligence, questions about one's own political role, hatred, poverty, despair, disparities.
excerpt from the text by curator Anja Zver
More about exhibition (in Slovene only)
Thanks: Simona Žvanut, Flopitisk.si, Zavod Projekt Atol
Opening hours: Tue–Fri: 15.00–19.00; Sat: 10.00–14.00
www.simulaker.si
---
Vesna Bukovec (1977, Ljubljana) graduated and completed her MFA from the Academy of Fine Arts and Design in Ljubljana. Her artistic work finds its expression in a variety of media (drawing, video, installation) and approaches (research, appropriation, participation, etc.). In the past one and a half decades she presented her work in numerous international and local exhibitions.