Screening premiere of curated video programme
Wednesday, 29 May 2019 at 7pm
Project Room SCCA, Metelkova 6, Ljubljana
---
Lawinia Rate is Berlin-based art historian, critic, author and curator. In May she is hosted by SCCA-Ljubljana researching its DIVA Station video archive. Her stay in Ljubljana is a part of the research entitled Materialities of Divergence. Filmic Experiments and Feminist Movements in Europe Since the 90s (working title). The aim of her research is to examine the role that experimental film/video has been playing in feminist movements since the 90s.
Within the reserach she has prepared new curated video programe In Praise of Dreams. Video-art from the 90s). The screening premiere will take place at the Project Room SCCA on Wednesday, 29 May at 7pm.
---
In Praise of Dreams. Video-art from the 90s
Selection from DIVA Station archive
Curator: Lawinia Rate
Duration: 75′
Production: SCCA-Ljubljana
Trying to decrypt the meanings of the seen, trying to build a map of it, one could fail very quickly. The trails that loom in the presented video-works may be erroneous. Michel Serres writes that anyone who wants to create a map must be ready to wander, more, s/he must be ready to stray—over time the activity of straying will become much more important, a more valuable activity than reaching the goal of final meanings. In addition, wandering, moving, continuous repositioning of oneself allows, as Serres wants, the discovery of the world as a network, as an ongoing processuality that has no stable and definitive form. It is the very stray that gives the opportunity to discover the world as a space of ambiguous references, multidimensional interference of perspectives, thoughts, situations and desires. Rambling, actively looking, are more important than grasping the ultimate meaning.
Video-spaces with their exquisite compositional and stylistic implications harbour the magic of particular strands and intersections, which are only possible within the specific constellation of the works shown. Their narratives are characterized by manifold temporalities and heterogeneous spatialities. Someone may say that it is just an artistic or even an artificial fiction. Just a fiction? So every fact ends where the camera frame starts then? Or rather, will the desires in those fictions be saturated in a very real way? Those images contain daydreams, which do not want to be interpreted, they want to live on.
Lawinia Rate
---
VIDEO WORKS: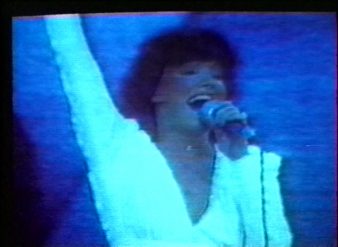 Zemira Alajbegović, Tereza
4'26", 1983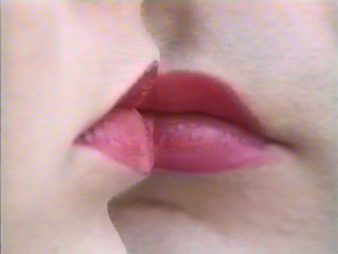 Ana Nuša Dragan, Survey (Anketa)
14′, 1990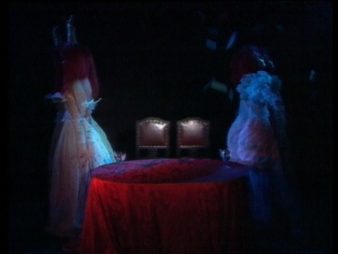 Nataša Prosenc Stearns, Tango for Fish (Tango za ribe)
4'21", 1992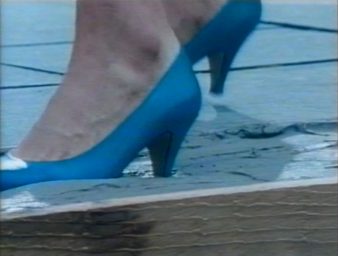 Nataša Prosenc Stearns, The Man of Concrete (Betonski človek)
15'29", 1995
Ema Kugler, The Visitor (Obiskovalec)
26'41", 1995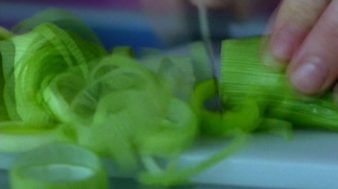 Zemira Alajbegović, Quick/Slow (Hitro/počasi)
11'47", 2004
---

Lawinia Rate, PhD 
is Berlin-based art historian, critic, author and curator. She studied art history and media studies at the Ruhr-Universität Bochum (Germany) and finished her PhD entitled L'Objet garde et livre son secret. Claude Cahun's Poetry of the Object there. She is author of several articles on body, visuality and representation in photography, exhibiting practice and theory of photography. In addition, she is author of the Allgemeine Künstlerlexikon since 2014, where she is primarily responsible for the field of photography. She has been curator of the experimental film series Attaque (e)r le visible at La Mutinerie in Paris. She was also the author of several exhibitions such as Imagining the Body at the Fringe Festival in London (2015); Jen Liu. Pink Detachment in Somos Galerie in Berlin (2016); the exhibition Food Relations within the framework of the festival 48 hours Neukölln in Berlin (2016); Interleaved Space within the framework of the festival Transmediale, Berlin (2018).
---
Photo: arhiv SCCA-Ljubljana
---
Support: JSKD – Republic of Slovenia Public Fund for Cultural Activities