Exhibition
February 24 – May 28 2017
MGLC, Grad Tivoli, Pod turnom 3, Ljubljana
Opening: Friday, February 24, 2017, at noon
---
We would like to inform you about the project of Lara Plavčak, team of World of Art, School for Curators and Critics of Contemporary Art, and Studio 6.
---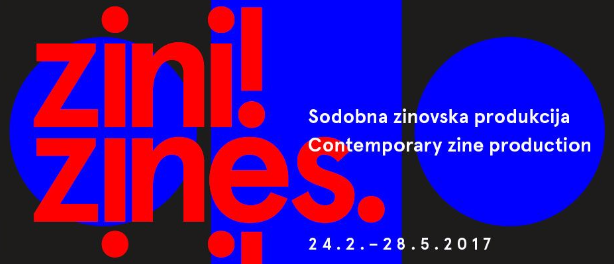 Artists: Beli sladoled, freštreš, LEALUDVIK, Leon Zuodar, Marko K. Gavez, Matjaž Wenzel & Rene Maurin, Mina Fina, Nejc Korenič, Nevena Aleksovski, Nez Pez, Simon Kocjančič, Tadej Vaukman, Zoran Pungerčar
The exhibition of zines continues the series of shows focusing on the various phenomena of print production. Printed zines have remained in the forefront despite modern information technology. Nowadays they appear with new and original contents, providing artists with a greater degree of independence and speed in creating their works, while retaining a feel for the ephemeral and the personal. The exhibition is conceived as a presentation of current zine art production, its differentiation and networking among artists. The artists in the exhibition are presented in relation to the different contexts from which they stem in their work – from sketch, drawing, print, painting, photograph, video to installation.
---
Curators: Lara Plavčak and Božidar Zrinski
More at MGLC's website.