World of Art | 19th Generation | Public lectures
---
Online lecture
Wednesday 26 October 2022, 7 pm
---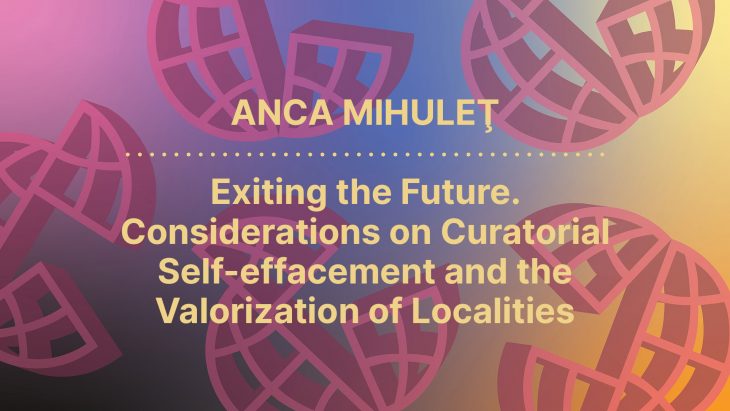 In her presentation Anca Mihuleţ will analyze a few seminal exhibitions that took place in Cuba, The Philippines, South Korea, Taiwan and Turkey, trying to determine alternative paradigms of curating that respond to the postcolonial context and the rethinking of margins – whether they are geographical, theoretical or ideological. Mihuleţ is a Romanian art historian and independent curator based in Seoul. She has been supporting artists to research on topics such as the implications of knowledge, history, margins or landscape, with a focus on hidden stories, postcolonialism and invisibility. The projects proposed by her are motivated by specific historic and social coordinates, by the institutional frameworks where they take place – museums, biennials, galleries, alternative spaces or mobile structures, such as residencies – but also by her artistic and curatorial collaborations that unfold over the course of several years.
The lecture will be held in English via Zoom, and will be followed by a conversation. To attend please apply at: info@scca-ljubljana.si.
---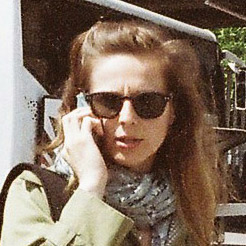 Anca Verona Mihuleţ is a Romanian art historian and independent curator based in Seoul. Since 2011, she has been interested in questioning and theorizing various curatorial contexts, by participating in several fellowships and residencies – at the National Museum of Modern and Contemporary Art, Korea or the Curatorial Intensive seminar held by Independent Curators International at the Ullens Art Center, Beijing. Between 2006 and 2013, together with Liviana Dan, she curated the exhibition program of The Contemporary Art Gallery of the Brukenthal National Museum in Sibiu, Romania. In 2013, she was the curator of the exhibition Reflection Center for Suspended Histories. An Attempt, presented as one of the two Romanian Pavilions at the 55th edition of the Venice Biennale. In 2016, she was awarded the "Igor Zabel Grant" and in 2019 she received the Bega Art Prize. She worked in the curatorial team of Singapore Biennale 2019, a context in which she researched cases of artistic displacement and naturalization caused by conflicts, together with modes in which transmediality can influence our perception onto the future. In 2021, she curated the exhibition Chronicles of the Future Superheroes at Kunsthalle Bega in Timișoara, Romania. In 2022, she co-curated Andreja Kulunčić's research project You Betrayed the Party Just When You Should Have Helped It with Irena Bekić, at the Museum of Modern and Contemporary Art in Rijeka. (Photo: Kieun Kim)
---
Organisation: SCCA-Ljubljana
The programme is supported by the City of Ljubljana – Department for Culture and Kultura Nova Foundation.