Daire Online – Ljubljana
Artist-in-Residence Programs and Open Studio
14 July 2020, 3 pm
---
The online talk and presentation series "Daire Online" continues with the livestream "Artist-in-Residence Programs and Open Studio" as part of the project "Daire Artist-in-Residence Program" coordinated by K2 Contemporary Art Association.
Participants of the activity are Anja Zver, head of the DobraVaga gallery and project manager of visual, audiovisual and intermedia art at the Kino Šiška Center for Urban Culture and Lara Plavčak, reprsentative of SCCA – Center for Contemporary Arts (Ljubljana, Slovenia). They will among others present the mission, current and past program of the DobraVaga Gallery, and discuss possibilities of residency programs in the times of Covid-19. Helena Tahir, the first artist to use the OPEN STUDIO in DobraVaga in 2016, will share her experiences in the field of artist residencies and similar programs.
Aysegul Kurtel, the President of K2 Contemporary Art Association will be joining the talk as well, while the talk will be moderated by Recep Tuna, consultant of the project.
The online livestream will be on July 14th, 2020 at 16.00 (GMT+3), on the YouTube channel of K2 Contemporary Art Association: www.youtube.com/K2guncelsanatmerkezi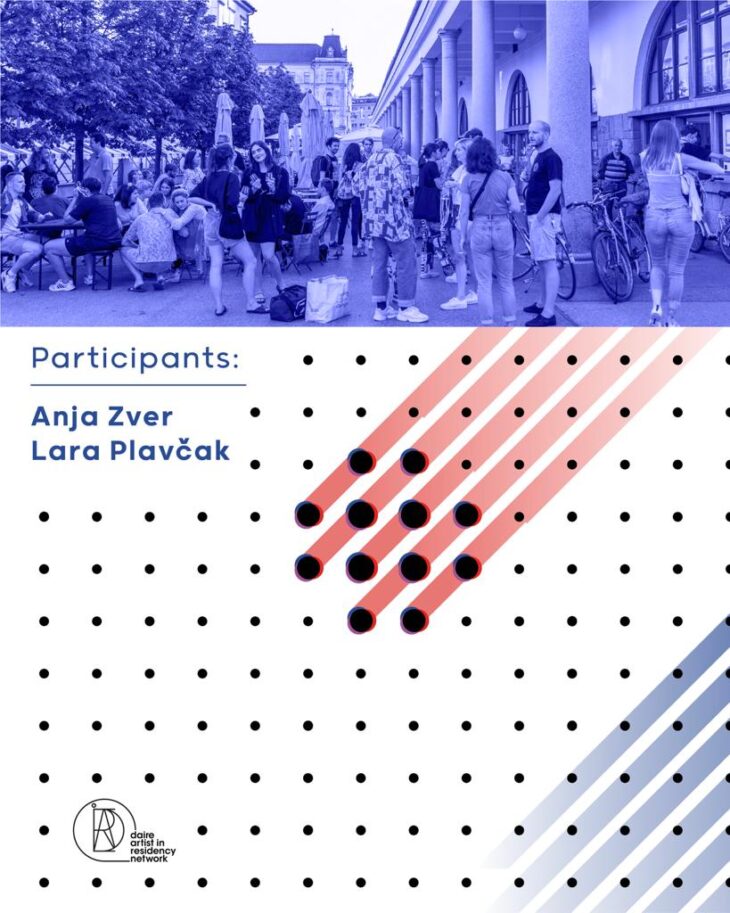 ---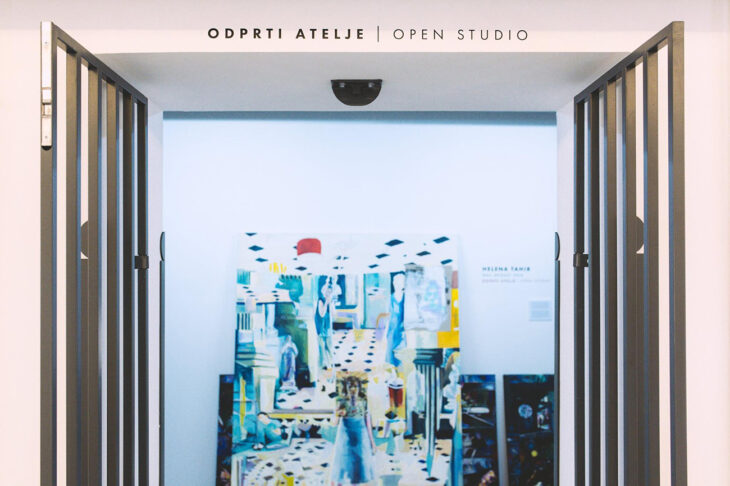 DobraVaga (Ljubljana, Slovenia) is an exhibition and project space, a commercial gallery, zine library, and open studio of various artistic languages, styles and content. The gallery was established in 2016 as a part of Kino Šiška Center for Urban Culture. DobraVaga's program places an emphasis on the aesthetic reflections of the younger generation of artists. The gallery, anchored next to the river in a former fish market beneath Plečnik's Arcades, actively encourages fresh releases of artistic stories and original artistic practices. One of the gallery's main focuses is the OPEN STUDIO program, which offers a new opportunity to young artists with great creative drive, but no space of their own in which to realize it. It can be used free of charge for up to 3 months by authors of contemporary visual arts, regardless of their medium of expression.
#dobravaga #kinosiska #zinevitrine #fishingforart
Anja Zver (1987) graduated from the Faculty of Arts in Ljubljana, majoring in Art History. She is the project manager of visual, audiovisual and intermedia art at the Kino Šiška Center for Urban Culture, and the head of the DobraVaga gallery. Previously self-employed in culture, she worked as a curator of contemporary art, visual, research and intermedia artistic practices. A key part of her curatorial practice is mediating the contents of the exhibited works of art and projects. She presents them to the public through professional explanatory texts and develops alternative communication tools. Since 2016 she has been publishing zine publications Kos – Conversations with Artists. She has worked in the field of educational programs in various Slovenian cultural institutions (2009–2016). As part of the Boks Gallery, she led a seminar on curating contemporary art at the Metelkova Museum of Contemporary Art with Iza Pevec and Domen Ograjenšek. As a curator, she has so far collaborated with several Slovenian galleries for contemporary art and the international festival of contemporary photography Fotopub. She was the head of the Simulaker Gallery in Novo mesto (2016–2019), for which she prepared year-round exhibition programs and curated exhibitions. In 2018, she participated in intermedia exhibition projects with the KID Kibla multimedia center in Maribor and with the Projekt Atol Institute in Ljubljana.
Helena Tahir (1992) works in the fields of painting, drawing, photography and graphic art. For the latter, she received this year's May Salon Award (ZDSLU) for Best Young Graphic Artist. She is a postgraduate student of painting at the Academy of Fine Arts and Design, Ljubljana, where she graduated with honors in painting and graphic arts in 2015. In recent years, she was an exchange student at the Faculty of Fine Arts in Porto, Portugal, and at the Hochschule für Grafik und Buchkunst in Leipzig, Germany. She has participated in several solo and group exhibitions at home and abroad, including: Osvetlitve, Janez Boljka Gallery, Transformation of Image, Museum of Contemporary Art Zagreb, SlovenIndia, National Gallery of Modern Art New Delhi, Zum Zoom Zoum, GapGap Gallery, Leipzig, Papirologija Equrna VI. Gallery, Ljubljana, Art Critics Select, Cankarjev dom Ljubljana, In the Whirl Božidar Jakac Gallery, Kostanjevica na Krki, ART FOR SALE, Art Gallery Maribor, Something ending, something beggining, Ravnikar Gallery Space, Ljubljana, Poetics of Childhood, solo exhibition, Ravnikar Gallery Space, Ljubljana, and Somewhere Near, solo exhibition, International Centre of Graphic Arts, Ljubljana.
"Daire", aims to build capacities of public institutions and CSOs in Turkey in the field of art by enhancing good cooperation among them in order to provide their involvement in policy-making and decision-making processes. The project is realized with the partnership of NomadMind Association (İzmir), Troya Culture Association (Çanakkale), Hatay Metropolitan Municipality and SCCA – Center for Contemporary Arts (Ljubljana, Slovenia) and supported by Turkish Republic and European Union. The Project is conducted in 9 cities of Turkey: İzmir, Çanakkale, Hatay, İstanbul, Sinop, Diyarbakır, Mardin, Nevşehir and Mersin.
Within the first period of Daire, which intends to develop new approaches for the artist-in-residency methodology, artist-in-residency programs are practiced in the nine cities. Afterwards, productive processes started between the artists via online and real interactions. To open those processes to sharing, an online experience sharing series is being initiated which involve the participating artists, the consultants and the representatives of the project from the cities which the project is conducted in.
https://daire.org.tr
https://dobravaga.si/en
https://www.facebook.com/dobravaga
https://zine-vitrine.tumblr.com
https://www.facebook.com/zinevitrine
https://www.kinosiska.si/en