Exhibition, screening and artist talk
Wednesday, 13 December 2017, at 7pm
Project Room SCCA, Metelkova 6, Ljubljana
The exhibition will be on display until Friday, December 22, 2017.
---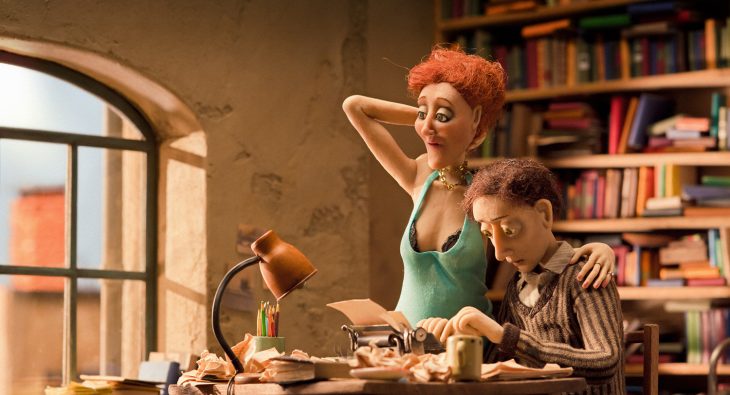 During December festivities, SCCA-Ljubljana launches an event within our DIVA Station archive on the theme of animation. This year, on Wednesday, December 13, at the SCCA Project Room, Špela Čadež will present her animations as a director, animator and producer in a form of the artist talk, projection of works and installation of puppets. In a conversation the audience will get acquainted with the principle and technique of her animation work.
Špela Čadež transforms intimate stories into universal, she works according to original scenarios or literary motifs (Boles is based on the short story of Maksim Gorki's Her Lover). Her stories are linear or full of digressions and transitions between inner states, feelings and reality. With an animation trick table, she tests a multiplane technique, explores different visual solutions and deals with themes (addiction, alcoholism, verbal violence), that are not much talked about.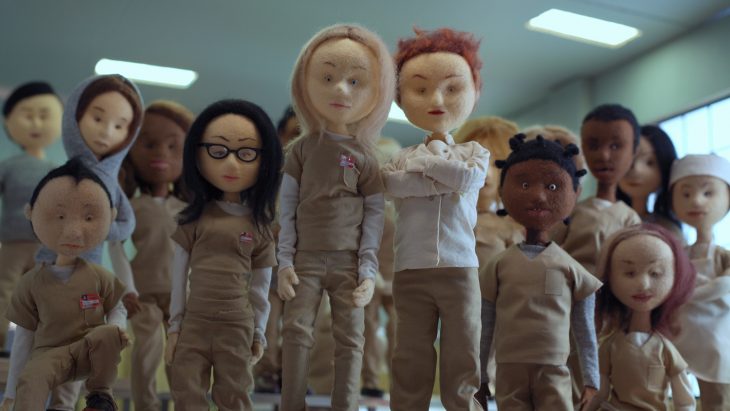 ---

Špela Čadež (1977) ) is an animator, director and producer of animated films. After completing the study of graphic design at Ljubljana academy ALUO (2002), she continued her education at the Academy of Media Arts in Cologne. It was already, during her studies, that her puppet animations Zasukanec / Mate to Measure (2004) and Liebeskrank / Lovesick (2007) got an internationally acknowledgement. Her animated film Boles (2013) was broadcasted all over the world and has received a number of awards, recognitions and nominations.
Filmography: Orange Is The New Black Trailer (2017), Nighthawk (2016), Boles (2013), Good Night, Missy (2011), Last Minute (2010), Far East Film Festival Trailer (2009), Lovesick (2007), Marathon (2007), Mate to Measure(2004).
www.spelacadez.com
---
Photo: arhiv SCCA-Ljubljana
---
So far the DIVA Station has hosted: Kolja Saksida (2009), Dušan Kastelic (2010), Zvonko Čoh and Milan Erič (2011), Koni Steinbacher (2013), Grega Mastnak (2014), Miha Knific (2015) and Miha Šubic (2016).
Production: SCCA, Center for Contemporary Arts – Ljubljana, December 2017
The program No Nails No Pedestals is supported by: City of Ljubljana, Department of Culture