Project Room SCCA is interdisciplinary and multimedia space, which comprises a reference library, the audio-video archive DIVA Station and a digital video editing and projection unit.
But most importantly, the Project Room SCCA has become a common venue for meetings, workshops, conversation, presentations, exhibitions and performances. It is located at Metelkova 6 in ACC Metelkova City in Ljubljana in Slovenia.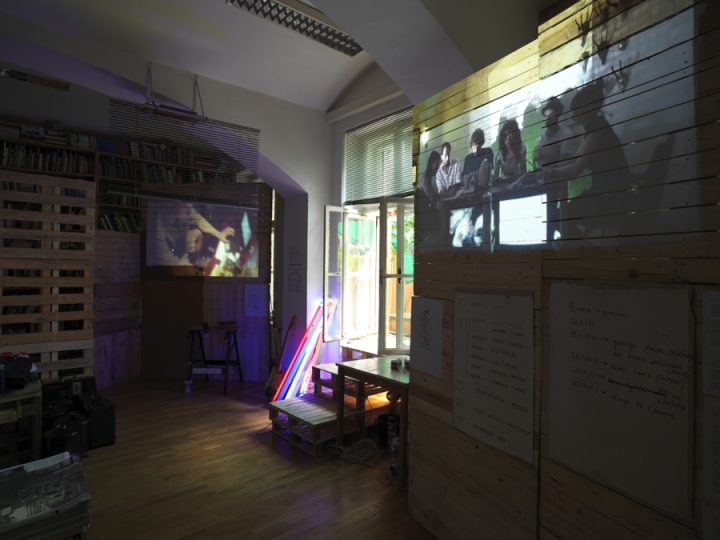 ---
Renting
Project Room SCCA is available for organisations, groups and individuals and can be used as a meeting place, for workshops and lectures. It can host up to 30 persons.
Rental includes:
– space, 45 m2
– tables, chairs
– projector with computer
– projection screen
– TV monitors and DVD players
– wi-fi
– cleaning
Price:
– per day: 100 EUR
– 60 minutes: 20 EUR
We offer a discount to non-profit producers and for non-commercial purposes.
Contact:
info[at]scca-ljubljana.si