Video screening from DIVA Station archive
Short Film Night: Thursday, 21 December 2017, from 5pm 
Video screening from DIVA Station: 10.30pm
Slovenian Cinematheque, Miklošičeva 28, Ljubljana
---
On the winter solstice, the longest night of the year, SCCA-Ljubljana again joins the initiative of promoting and supporting short films with a selection of works from its DIVA Station archive.
For this opportunity, on the 21th of December, the Slovene Cinematheque will host numerous programmes showing an abundant selection of short films starting at 5.00pm. Short film night will offer a diverse display of works all the way to the early hours.
A selection of works from DIVA Station, prepared by Peter Cerovšek will be shown at 10.30 pm.
Welcome!
---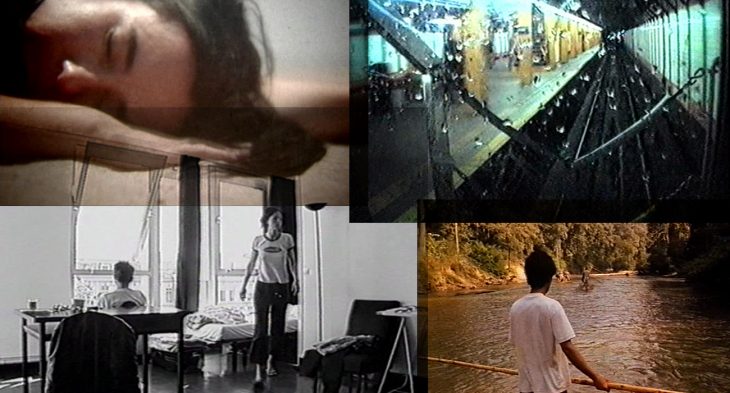 At some point, in some place
(from DIVA Station video archive / SCCA-Ljubljana)
Curator: Peter Cerovšek
Duration: 62 min
Production: SCCA-Ljubljana, 2017
Premiere: Short Film Night, 21. 12. 2017, Slovenian Cinematheque, Ljubljana
Selected works:
Nataša Prosenc Stearns, Going where, 2'15', 2010
Marijan Gumilar, Pogled / A View, 6'38'', 2002
Nataša Prosenc Stearns, The Noise Factor, 3'15'', 2012
Zmago Lenardič, Big Blue Subway, 12'42'', 2000
Katja Šoltes, Emir Jelkić, Kako se kaže fountain? / How Do You Say Ćesma?, 7'30'', 2000
Apolonija Šušteršič, Bonnevoie By Day & Night, 7'54', 1998
Emil Memon, Blue Movie / Schizophrenia, 5'37'', 1983/95
Nataša Prosenc Stearns, The Beach, 5'51'', 2004
Andrej Lupinc, V 8. minutah okoli sveta / In Eight Minutes Around the World, 9'38'', 1990–2000
Cover image composed of: Nataša Prosenc Stearns, The Beach, 2004; Zmago Lenardič, Big Blue Subway, 2000; Marijan Gumilar, Pogled, 2002; Andrej Lupinc, V 8. minutah okoli sveta, 9'38'', 1990–2000
---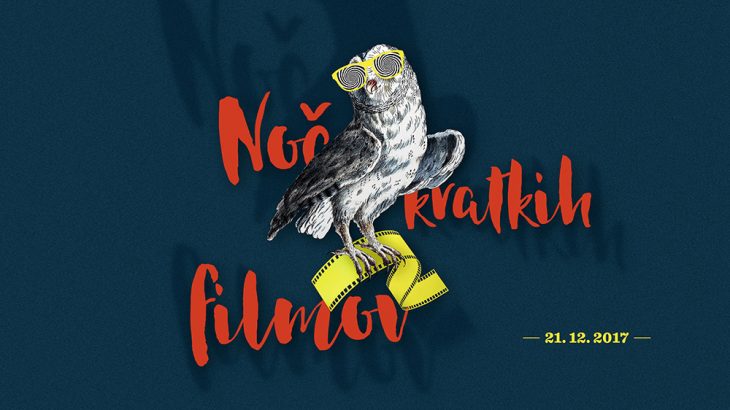 The fourth Short Film Night all around Slovenia
At the initiative of the Slovenian Film Centre, on 21 December the selected cinemas will be showing short films for the fourth time in a row.
Also this year, the Slovenian Film Centre invited the following institutions to participate in the preparation of the programme: the Directors Guild of Slovenia; Slovenian Animated Film Association; Kraken Film Society; Academy of Theatre, Radio, Film and Television; Academy of Arts of the University of Nova Gorica; Slovenian Film Archive of the Archives of the Republic of Slovenia; and the SCCA, Centre for Contemporary Arts – Ljubljana/ DIVA Station.
---



DIVA Station is a physical and on-line archive of video art which is being developed since 2005 at SCCA – Ljubljana, Center for Contemporary Arts with the intent to research, document, present and archive video/media art in Slovenia.


Videospotting is a series of curated programs of video art in Slovenia produced and presented by SCCA-Ljubljana in solo screenings, exhibitions, lectures, and at international festivals, exhibitions, meetings (Basel, Moscow, Los Angeles, Tallinn, Sarajevo, St. Petersburg, Vienna, Almaty, Oslo, Prishtine, Cairo, Beijing, Luxemburg, etc.).
---
Supported by: Municipality of Ljubljana – Department for Culture