Artist talk and presentation of exhibition project
Tuesday, 14 November 2017, 7pm
Project Room SCCA, Metelkova 6, Ljubljana
---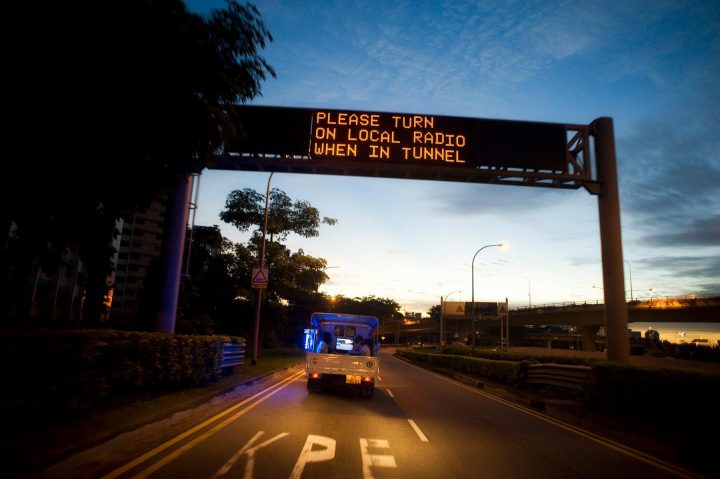 Singaporean artist and curator, Kent Chan will talk about his experiences in working on video archives both within and out of institutional boundaries, touching upon the surprise links between the Slovene and Singapore moving images scene.
---
Projects on video and film archives and curating by Kent Chan
Temporary Repositories (689 films archived with DVD casing, cardboard boxes, 2013) is an archival installation-exhibition by Kent Chan that examined contemporary cinema in Singapore, its exhibition and conservation. Kent Chan introduces an element of play into the process, archiving the films based on his own observations, providing a personalised reading of the history of filmmaking in Singapore.
The Moving Images Archive consists of all 689 Singaporean films ever shown at The Substation's Moving Images film programme. Consisting of standard archival metadata such as title, year of production, production company, etc. along with personal observations by the artist. The Excel sheet is freely disseminated online for others to reference and to make additions.
A History of Curating in Singapore (Goodman Arts Centre, 2013)
The study of curating provides a compelling route into the evolution of art and art history of Singapore: a nation on the one hand yet so young, and on the other, famously pragmatic and economically driven—with a view of cultural politics in the near distance.
---

Kent Chan is a Singaporean artist, filmmaker and curator. His practice revolves around our encounters with art, fiction and cinema that explore the links between aesthetic experience and knowledge production. He holds particular interest in the tropical imagination, and the relationship between moving images and the modern city. The works and practices of others often form the locus of his works, which examines the ambiguity that lies at the interstices of art (making) and daily life.
His works have taken the form of film, text, conversations and exhibitions.
Curriculum Vitae
---

No Nails, No Pedestals 2017 (Project Room SCCA, Metelkova 6, Ljubljana) is presenting authors, working in the field of contemporary artistic practices (installations, performances, video, interdisciplinary & web projects).
The artists can present their works by using different media and program tools for presentation on computer screens, television sets and wall projections. The audience is encouraged to reflect the works and intervene in the discussion and thus add to the interpretational level of artistic practices with their feedback.
Invited artists in 2017:
Irena Tomažin, Kent Chan (Singapore), Yunnia Yang (Taiwan), Nika Oblak & Primož Novak
---
The project by Kent Chan is supported by National Arts Council Singapore.