Sight specific intervention and discussion
Wednesday, 23 May 2018, at 8pm
Project Room SCCA, Metelkova 6, Ljubljana
---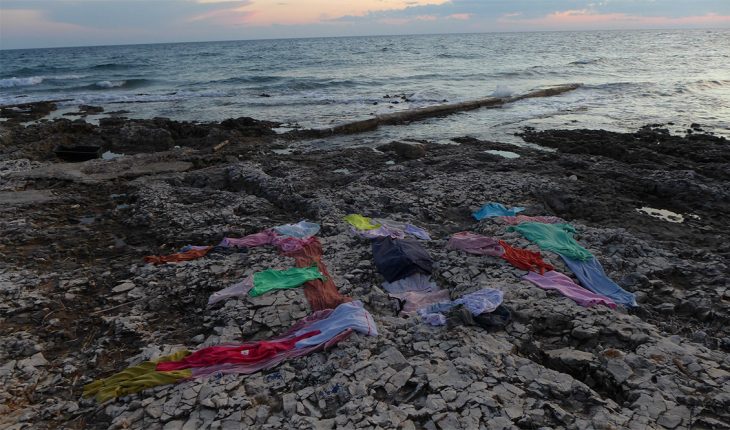 With her space intervention NO in the SCCA Project Room, Ksenija Čerče will address the notion of ban that represents the red thread and the main motive of her works in recent years. The project is curated by Barbara Borčić.
Her artistic practice derives from the concept of the interplay and interaction of sound signals and images, their flow and interlace, which creates an intense experience for the audience. The visitor moves around the space and is trapped in the capture of stimuli, images, objects, signals, resounds and reflections. At the same time, the orientation in the space is shattered, the landscape of images and sounds moves in the real space, it pulses and is sampled. The relationship between the body and the acoustic and visual image is demolished at the very moment as it unfolds. Perception is both encouraging and difficult. The images and the sound mass are precisely defined, taken from the artist's research and personal imagery, but somewhat hidden and ambivalent.
The opening will also be an opportunity to get acquainted with Ksenija Čerče's artistic practice in a broader context, focusing particularly on her new project at SCCA as well as a number of other sight-specific works and sound/video environments made in Graz, Belgrade, Ljubljana and Maribor: rec # 21 (UGM Maribor Art Gallery, Sodni stolp, Maribor, 2011); ( ) EHO (UGM Maribor Art Gallery, Hladilnica, Maribor, 2010); Ephemera, interactive ambisonic environment (Kunsthaus Graz – MKL, Graz); Dialog; Liquid (Public Bath, Cultural Center Belgrade, 2009); (Kibla, Sinagoga, Maribor, 2008); Ether (Ljubljana Castle-Kazemate, 2007).
The discussion with the artist will be moderated by Iza Pevec, art historian and journalist at Radio Slovenia – Programme Ars. This year, she is also finishing the World of Art, School for Curatorial Practices and Critical Writing at SCCA-Ljubljana.
---

Ksenija Čerče (1969) received her BA (1999) and MA (2002) in Painting at the Academy of Fine Arts in Ljubljana. She has exhibited her work in numerous shows at home and abroad. Between 1988 and 1996, she completed her studies of Textile and Fashion Design at the Faculty of Natural Sciences and Engineering, University of Ljubljana. In 2003 she was a recipient of the Fulbright Scholarship for study in the USA, where she attained her masters in Video and Sound Art at Purchase College State University of New York. She is active in sound and video art, as well as in painting. She is Associate Professor at the Academy of Fine Arts in Ljubljana, Department for Painting.
ksenijacerce.kibla.org
---
Poto: SCCA-Ljubljana archive
---
Production: SCCA, Center for Contemporary Arts – Ljubljana, May 2018
Supported by: City of Ljubljana, Department for Culture