V-F-X Ljubljana
Saturday, 21 May 2022, 10 pm
Cukrarna bar, Poljanski nasip 40, Ljubljana
AV performance
Free Entry
---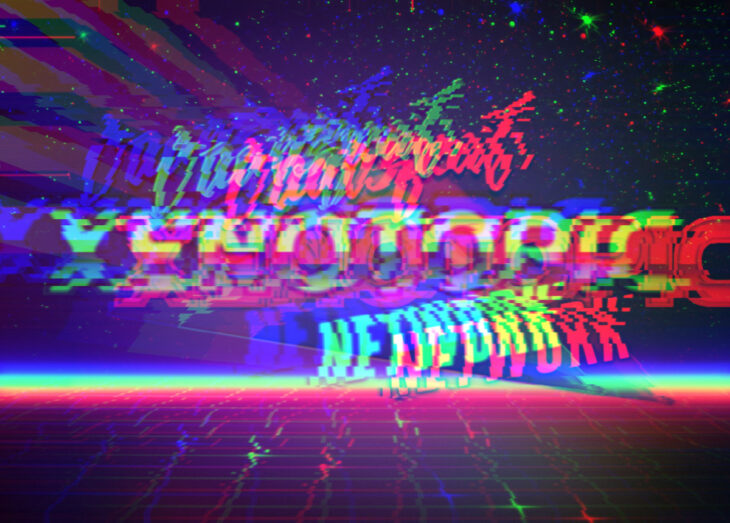 The project trans.fail is a cinema-sounding and (when necessary also) an online series of audiovisual explorations based on the emergence of a synesthetic space arising from closely connected and synchronized sound and moving image.
The central question of the exploration is tied up with the modern living environment, which is in actuality (already) transmedial. In this context, the subject is understood and experienced as being bound in the functionalities and workings of a cyborg, where the question of her rights becomes especially important. However, oozing through the network of different forces is the patriarchal white hetero cis matrix and the mechanism of disciplining, shaping and cultivating. trans.fail is hence informed also by gender studies and feminisms.
The chapter xenotropic.network relies on the concepts of foreign (xeno), space (topic/topos) and network as the primary source of inspiration. These concepts can be understood and read in various ways, thus presenting the grounds for a critical reading of the world as a patchwork of possibilities:
"Technology isn't inherently progressive. Its uses are fused with culture in a positive feedback loop that makes linear sequencing, prediction, and absolute caution impossible. Technoscientific innovation must be linked to a collective theoretical and political thinking in which women, queers, and the gender non-conforming play an unparalleled role. The real emancipatory potential of technology remains unrealized. Fed by the market, its rapid growth is offset by bloat, and elegant innovation is surrendered to the buyer, whose stagnant world it decorates." (Laboria Cuboniks)
"… what is at stake is nothing less than a global redefinition of the relationship between territory and networks. There are major geopolitical rearrangements taking place right now across the entire stack, from physical infrastructure to information, financial and monetary networks. These are attempts at determining 'digital territories' and grappling with how to define and assert some sort of 'digital sovereignty' in network space. And cryptographic techniques are at the core of such emerging arrangements." (Jaya Klara Brekke)
The audio-visual composition will be premiered live as an audio-visual performance.
Programming, music, video: Luka Prinčič
Production: Emanat
---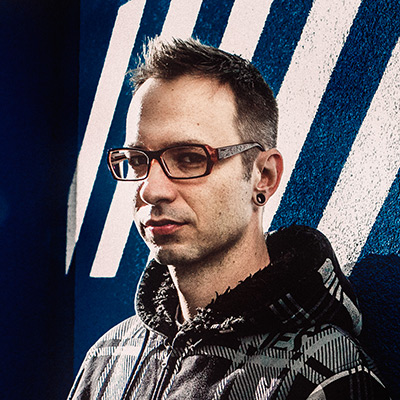 Luka Prinčič (1977) is a musician, sound designer and media artist. He has been writing music, creating sound art, performing, and manipulating new media in various ways since mid-'90s. He specialises in computer music, elaborated funk beats, immersive soundscapes, incidental music for live arts & video, and digital media experiments. His release "Pacification" under Wanda & Nova deViator moniker has been described as "skilfully traversing the boundaries between serious artistic and raving club discourse". Furthermore, his work with Maja Delak was described as "energetically charged, with a cutting, even punk or underground poetics" and "extremely fresh interplay of different practices from the field of theatre, dance, music and intermedia art" (Liberal Academy's Golden Bird Award). In 2013 he was awarded with Ksenija Hribar award for his sound design for performances in the field of contemporary dance. He performed at festivals like Ars Electronica (Linz), EMAF (Osnabrueck), Netmage (Bologna) and Trouble (Brussels), worked at Ljubljana Digital Media Lab (Ljudmila) and local hackerspace CyberPipe (Ljubljana), exhibited at Kapelica Gallery, Museum of Modern Art and MSUM Ljubljana, and travelled with his work all across Europe and further (New York and New Zealand). Luka Prinčič is passionate about free software, science fiction, social awareness, critical expressions and peculiarity of contemporary human condition. He currently works at Emanat Institue and runs Kamizdat, music label for adventurous music, in Ljubljana, Slovenia.
---
---