Group exhibition
January 27 – March 26, 2017
Loža Gallery, Titov trg 1, Koper
Opening: Friday, January 27, 2017, 6 pm
---
We would like to inform you about the exhibitions of Vesna Bukovec, SCCA-Ljubljana's webmaster and co-worker of DIVA Station.
---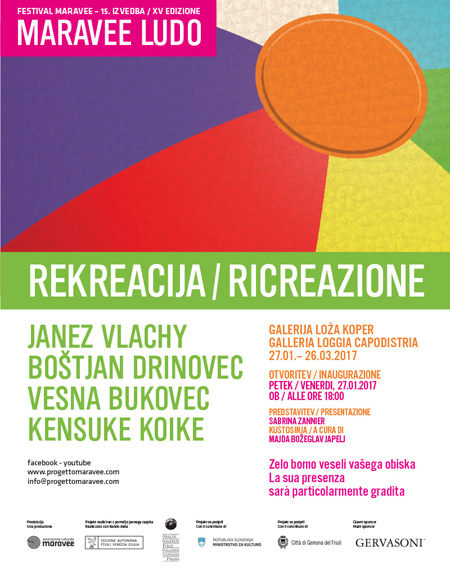 Artists: Janez Vlachy, Boštjan Drinovec, Vesna Bukovec, Kensuke Koike
Curator: Majda Božeglav Japelj
The exhibition is part of the 15th edition of the Maravee Festival, organized by Sabrina Zannnier.
More:
www.obalne-galerije.si
www.progettomaravee.com
www.vesna-bukovec.net
---
Vesna Bukovec is participating with the series of drawings I can make another turn, 2012.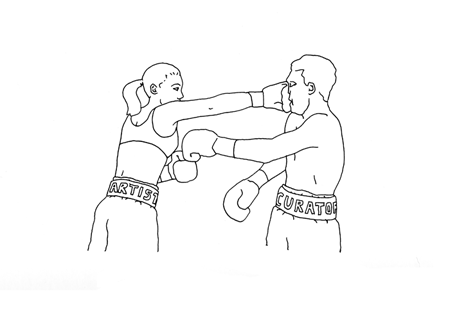 ---
Vesna Bukovec (1977) graduated and completed her MFA from the Academy of Fine Arts and Design in Ljubljana. She works independently and in the art group KOLEKTIVA (with Metka Zupanič and Lada Cerar). Her artistic work finds its expression in a variety of media (video, photography, drawing, installation) and approaches (research, appropriation, participation, etc.). She present her work in numerous international exhibitions, she recieved several grants and was twice OHO Award finalist (2009 and 2012). Together with Metka Zupanič she curates exhibitions and screenings of international contemporary video art.