Invited: Neven Korda, Marko Košnik
---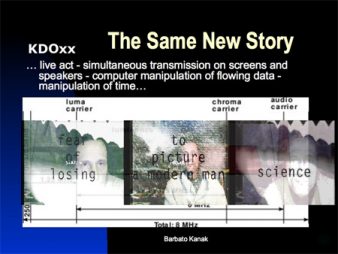 Neven Korda: WHOx3. I am, The Second.
Video ambient and performance
27 June 27 2012
SCCA Project Room, Metelkova 6, Ljubljana
Video Turn analyses main formal and conceptual characteristics of video language through various working methods (analysis, curating, critical writing, interviews, collecting audiovisual works and documents, workshops, lectures, panel discussions, presentations). Neven Korda will prepare for the Video Turn project a video ambient and performance questioning his artistic position within the video art.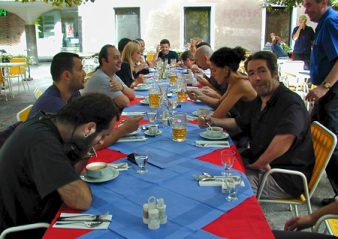 Marko Košnik: Shuffle in a Hidden Garden
Table-installation
7 March 2012
SCCA Project Room, Metelkova 6, Ljubljana
For his intervention at SCCA Project Room, the artist prepared a table-installation which is based on a number of collections of digital sound and video patterns that have been pre-prepared for various performances, video instruments and sound projects in the last two decades. The material will be projected from different sources according to the principles of random shuffle and on the basis of various rules of classification: aleatorics, priority and condition choice (chance, probability), space-installed selection, coincidence operation.