24th International Feminist and Queer Festival Red Dawns
Discussion
Thursday, 9 March 2023, 6 pm
Project Room SCCA, Metelkova 6, Ljubljana
In Slovenian
Free entry
---

SCCA is hosting the discussion on translating feminist literature in the frame of 24th International Feminist and Queer Festival Red Dawns, which takes place from 2 to 12 March 2023 at AKC Metelkova City.
---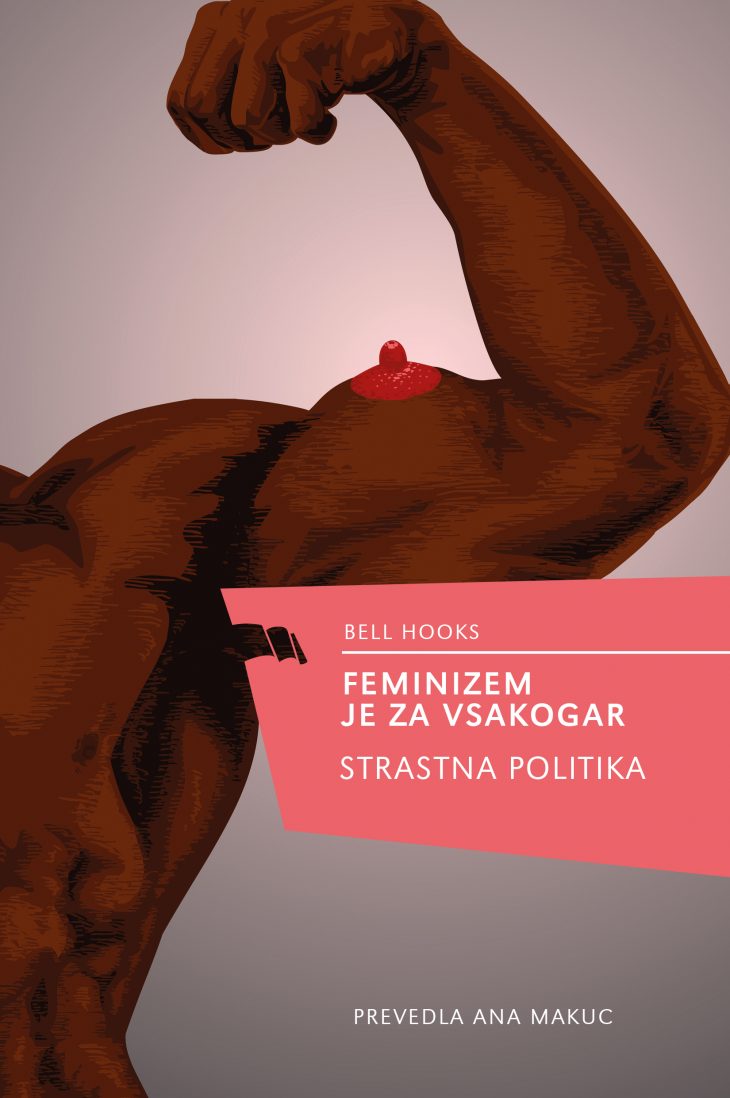 Following the publication of the Slovenian translation of the booklet by bell hooks, Feminism Is for Everybody: Passionate Politics, the focus of this year's edition of the Red Dawns festival are again translators of feminist literature, their work, the reasons behind it and the challenges they face. Feminism Is for Everybody is the second translated work of the author into Slovene and, like the first translation, is also published by Sophia Publishing House. The discussion will be moderated by Blaž Gselman, joined by Ana Makuc, poet and translator (also of the booklet Feminism Is for Everybody), and Mojca Dobnikar, a proof-reader and translator, who translated bell hooks' work Where We Stand: Our Class Matters and Cinzia Arruzzas' Dangerous Liaisons: Marriages and Divorces of Marxism and Feminism for the Sophia Publishing House. Intergenerational collaboration as a precondition for social solidarity will yet again open new views on a communal striving towards a more equal and inclusive society.
Mojca Dobnikar and Ana Makuc are not only translators, but have extensive experience with feminist activism in many fields, be it philosophy, art, politics, journalism, social work or the fight against violence. With them we will discuss, among other things, the definition of feminism by bell hooks as 'a movement to end sexism, sexist exploitation, and oppression.' The talk will be followed by a fun play contest, during which the winners will be awarded a copy of the translated booklet.
---
Ana Makuc graduated in comparative literature and English (2008, The Faculty of Arts, University of Ljubljana) and obtained her PhD degree in gender and women's studies (2014, Lancaster University, United Kingdom). Between 2014 and 2019, she was a co-creator of the International Feminist and Queer Festival Red Dawns. From 2016 to 2020, she was self-employed in culture as a writer and translator. In 2016, she received the Veronika Award for the best poetry collection of the year for her debut Roland Barthes' Lover (2015, Fraktal, KUD Apokalipsa). Her poetry, translations in the fields of literature and humanities, and scholarly articles in the field of feminist literary criticism have been published in numerous journals and books.
Mojca Dobnikar, who graduated in economy, was among the founders and/or co-workers of many feminist groups and projects, such as Lilit Group, Yugoslav Feminist Meeting in Ljubljana, SOS-Helpline for women and children — victims of violence, free legal aid for victims of violence, campaigns to end violence against women, website www.spol.si, etc. She was the editor-in-chief of the book collection Krt (now Publishing House Krtina) and editor of the feminist electronic newsletter F-Mail. Since her student years, she has been translating in the fields of social sciences and humanities. Among others, she translated texts by Cinzia Arruzza, Judith Squires, Luce Irrigaray and Alexandra Kollontai.
Blaž Gselman graduated in comparative literature and philosophy. He is self-employed in culture. He publishes texts in the field of literary sociology and writes reviews of theatrical art practices. He cooperates with journals Borec and Dialogi, as well as with the online portal Kritika. He translates sociological and humanistic texts from English and German to Slovene. He is a member of the editorial board of the Sophia Publishing House.
---
Photo: Red Dawns archive
---
Organization: 24th International Feminist and Queer Festival Red Dawns
Coproduction/co-organisation: Založba Sophia, SCCA-Ljubljana, Društvo za uveljavljanje enakosti in pluralnosti Vita Activa – spol.si
Design of the poster and graphic design of the festival: Hanna Juta Kozar
Contacts for media and press: Saša Nemec,rdece.zore@gmail.com
Financial support of the festival: City of Ljubljana, Department of Culture