World of Art | Year 19 | Public lectures
---
Public lecture and workshop
Thursday, 23 February 2023, 6 pm
SCCA Project Room, Metelkova 6, Ljubljana
---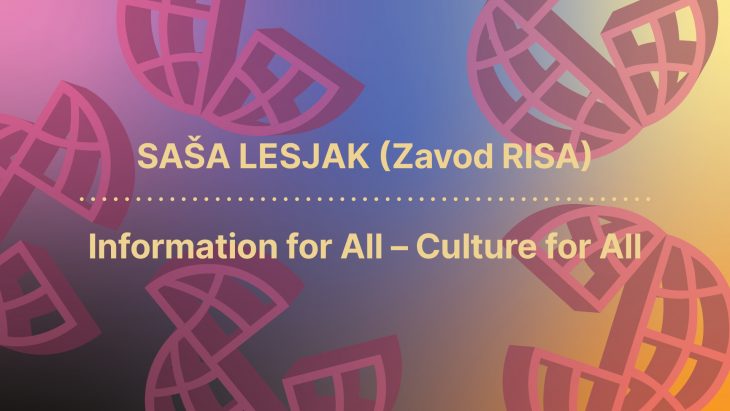 Everybody should be able to access cultural goods. However, when working in contemporary art, the accessibility of intellectual content often poses a problem, as art texts are frequently shrouded in the hermeticism and elitism of artspeak. We will learn about Easy Read in the lecture and workshop titled Information for All – Culture for All. Easy Read texts are texts that are easier to read and understand. It is intended primarily for people who, due to various disabilities, have a permanent need for easy-to-read information and those who have less developed reading or poor language skills and may eventually no longer need it. Saša Lesjak from RISA Institute, the Centre for General, Functional and Cultural Literacy, will show how Easy Read or more accessible language has paved its way to books and other media, museums and other cultural venues. Why must Easy Read branch out, and what does this mean for people needing easy-to-read information? The lecturer is one of Slovenia's most experienced experts on Easy Read. During the event, a short workshop on writing and adapting texts into easy-to-read will be held with applied participants.
To participate, please apply at: info@scca-ljubljana.si. The event will be held in Slovenian.
---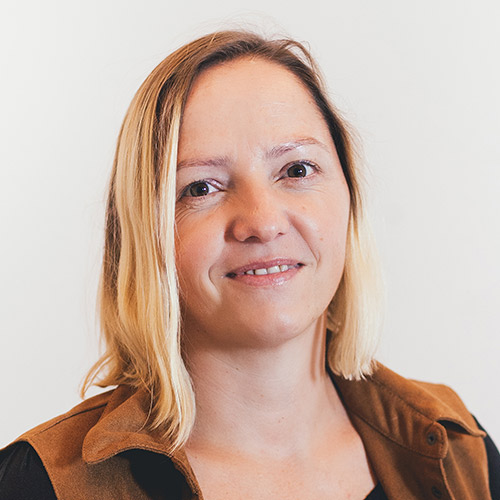 Saša Lesjak is a social pedagogue, poet and co-founder of the RISA Institute, where she works as the head of social programmes. She has been working with children, young people and adults in vulnerable positions for more than 20 years. She runs workshops, seminars and training on social inclusion and Easy Read. She is an instructor for writing easy-to-read and easy-to-understand information and the editor of the free magazine 20 MINUT. She is the co-author of a four-step easy-to-read system in Slovene and the author of numerous adaptations and original Easy Read texts. (Photo: RISA Institute)
RISA Institute, the Centre for General, Functional and Cultural Literacy, was founded in 2011 and has since continuously dealt with the accessibility of information. They promote and provide education in the field of Easy Read and, above all, aim to develop Easy Read in Slovenia. In recent years, they have been involved in many projects, including international ones. Among others, they have been engaged in the PERSLI project, whose main objectives are innovation and the transfer of good practice that will contribute to better language and communication inclusion of people with cognitive disabilities and other people with different communication barriers.
---
Organised by SCCA-Ljubljana and RISA Institute
Supported by: Ministry of Culture of the Republic of Slovenia and City of Ljubljana – Department for Culture