V-F-X Ljubljana
Thursday, 19 May 2022, 7 pm
Slovenian Cinematheque, 28 Miklošičeva Street, Ljubljana
Screening
Artists: Hrvoslava Brkušić, Dalija Dozet, Nicole Hewitt, Ana Hušman, Sanja Iveković, Sara Jurinčić, Leona Kadijević, Neli Ružić, Mateja Zidarić
Curator: Marina Kožul
Tickets: 4,40 €
---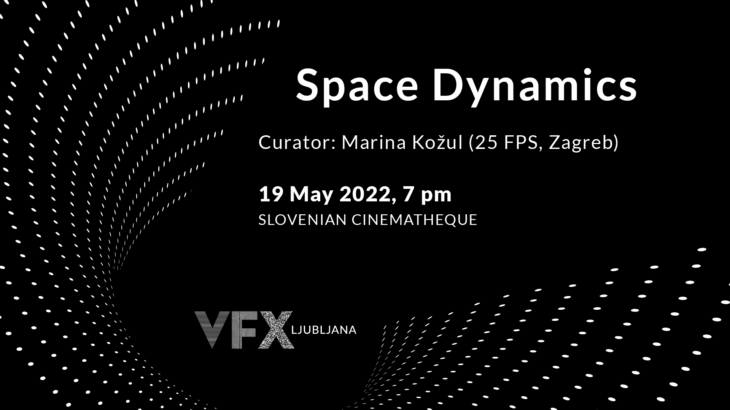 Borrowing its title from physics, this film program unambiguously reveals its obvious intention – to explore underlying forces of movement and action by film means and language. Whether their creative background is multimedia merge, hand processed analog film, object animation, psychological drama or (desktop) documentary, Croatian female authors organized around this theme of dynamics of space meticulously reverberate political metaphors and personal concerns.
The program will be presented by the curator and program director of the 25 FPS Festival from Zagreb Marina Kožul.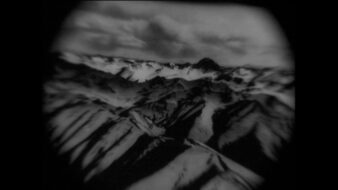 Mountains (Planine)
Hrvoslava Brkušić, Croatia, 2018, DCP (shot on 16 mm), 11′ 56"
______________
The starting point for this work were the slides found at Zora Film, a company that produced educational films in the 1950s. Intended to be used as visual tools during geography classes, these images were taken in different parts of the world. However, the author choses to work with only one motif – that of the mountains. By using complex post-production methods, which include digital and analogue technologies, the photographs on the slides come to life, transforming themselves into moving images.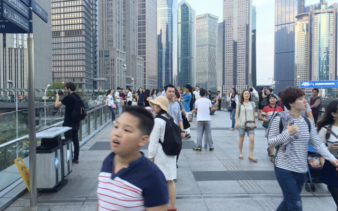 How to Talk to Mom (Kako razgovarati s mamom)
Dalija Dozet, Croatia, 2020, DCP, 11′
______________
Sometimes it is necessary to go to the other side of the world to open the topic of intimacy. Sometimes it is necessary not to shoot a single frame to make a film. Sometimes there is an attempt to create closeness by increasing the distance and the impossibility to do so tries to camouflage itself with an adventure story. Sometimes I think I speak Chinese.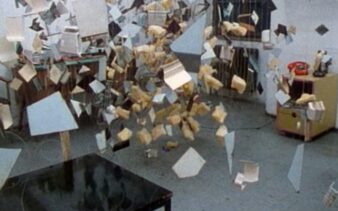 In/Dividu
Nicole Hewitt, Croatia, 1999, 16 mm, 8′
______________
In/Dividu questions integrity and stability of things dividing them in basic elements and questioning their origin. Experimental exploring of deconstruction and dislocation of the matter. Multi-awarded film.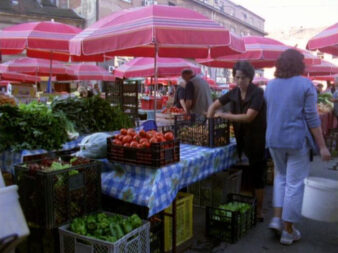 The Market (Plac)
Ana Hušman, Croatia, 2006, digital format, 9′
______________
For the preserves traditionally prepared to last throughout the winter, only local produce is considered worthy, it has to be treated, and conserved, for it to be safe, and caught at its best moment of maturity. This process demands that all foreign bodies be destroyed, that only the best pieces are used, those without fault, all this need be cleansed for the preserved to be safe from all decay.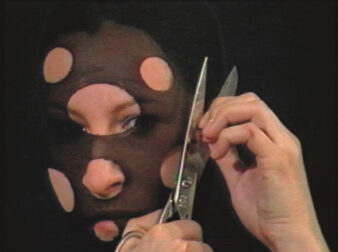 Osebni rezi (Osobni rezovi)
Sanja Iveković, Croatia (Yugoslavia), 1982, digital format, 3′ 43"
______________
Exploring the relationship of the individual, society and television in her video, the author stages a close-up performance in front of the camera. With huge scissors she is cutting one by one holes in the black stocking that covers her face, thus "filling in" each new hole with a new clip from a TV show History of Yugoslavia. The act of bearing the face and "liberating" personal identity is simultaneously an anxious confession of being personally defined by social stereotypes mediated through TV images.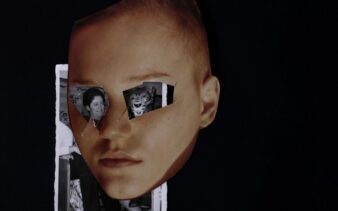 September 3, 2015 (3. rujna 2015.)
Sara Jurinčić, Croatia, 2018, DCP, 9′
______________
At that moment, all the news published on September 3, 2015 became real. Banalities of the day and personal memories got mixed up incredibly strongly.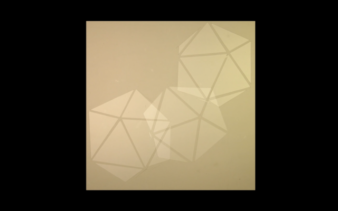 Periphery (Periferija)
Leona Kadijević, Croatia, 2017, DCP, 8′
______________
Which story is true and how are we supposed to perceive the world around us? In Periphery, challenging one's own ideas and points of view is juxtaposed to a limitless number of stories, facts, and thoughts, provoked by an ordinary everyday thing like a sunflower.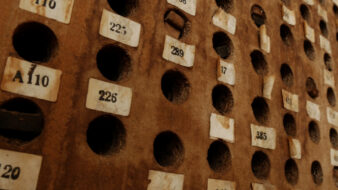 Till the End of the Thread (Do konca)
Neli Ružić, Croatia, 2019, DCP, 14′ 30"
______________
Former Yarn and Thread Factory Dalmatinka Sinj was one of the most successful textile companies in Yugoslavia. From its establishment in 1951 to the beginning of the 90's it was the basis of economic life in the town of Sinj, Croatia. It also had a key role in the emancipation of women who made 80% of its workforce. Recorded in 2017 during the end of the bankruptcy proceedings and in 2018, when the factory was sold to a company that intends to change its function to a business center and venue for wedding receptions, the film represents an epitaph for the factory and its workers. Movements of cotton and thread in the ruins of the famous factory, the remnants of machines and empty halls are interwoven with scenes from the experimental film Threads, filmed in the golden days of Dalmatinka.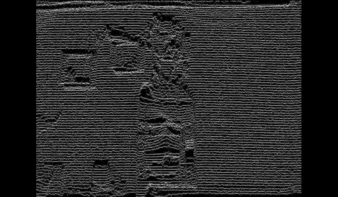 Pleiades (Plejade)
Mateja Zidarić, Croatia, 2021, DCP, 12′
______________
A small shift in one of the microcosms occurred. To this shift I willingly attribute a meaning borrowed from mythology. A myth as a metaphor, or a myth as a means of destruction of everyday fears that might arise.
---