Kino-integral: video screening
Tuesday, 12 June 2018, at 7 pm
Slovenian Cinematheque, Miklošičeva 28, Ljubljana
---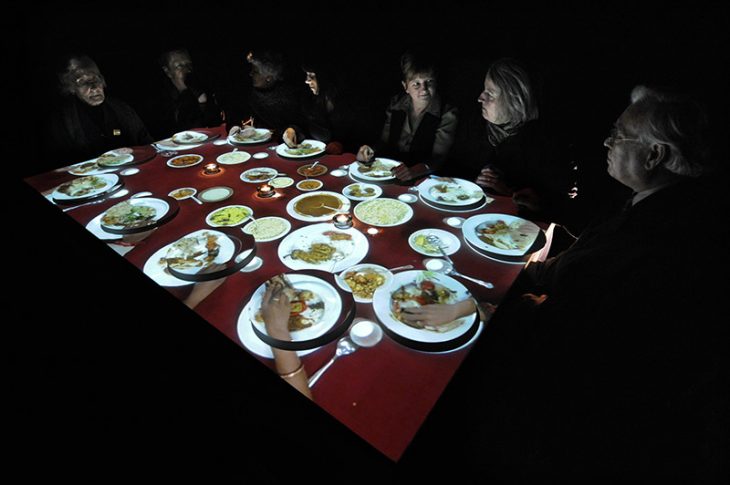 Within the context of DIVA Station, an archive of video and new media art, we are continuously preparing screenings and discussions on the topic of the relationship between (short) film and video. We collaborate with the artists who have been active in both media, thus using them in a specific manner that seems pertinent to each form of expression.
On 12 June we will host British artist Terry Flaxton (1953) who has been an impassioned, indefatigable presence in British Independent Video for almost two decades. During this time he has assembled an impressive body of work encompassing powerful, polemical documentary (produced as a member of ground-breaking outfits Vida and Triplevision) and highly personal, poetic video art.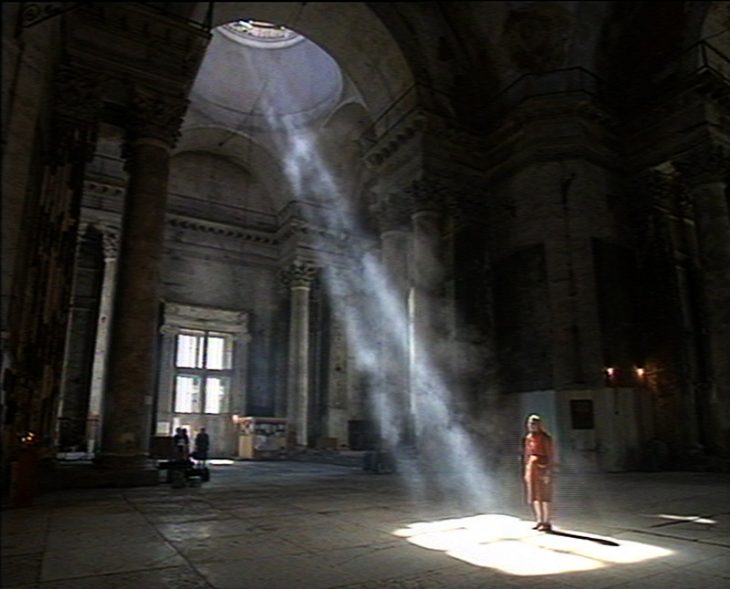 ---
Program
Terry Flaxton will present and comment his video works from 70s: Presentiments, Talking Heads; 80s: Prisoners, Eurythmics, On Video. TV or not TV, The World Within Us; 90s: Zagorsk; after 2000: One Second to Midnight, In Other People's Skins, Carnivals, Un Tempo Una Volta, In Re Ansel Adams, Roberto Schaefer Masterclass.
The screening will conclude with his latest work Paradigm (2018, digital format, colour, stereo, 9′).
---

Terry Flaxton has exhibited internationally since 1977. In his early career he worked with sound composition, photography and film, developing a particular interest in analogue video during the 1970s. He received a BA Hons in Communication Design in 1979 and spent over 30 years working as a cinematographer, which included shooting the third ever electronically captured movie with Channel 4 and the BFI's Out of Order in 1986. His work today focuses on durational forms of the digital including sound, video, print and installation.
Since 1979, Flaxton has exhibited internationally, including in Tokyo, Moscow, Xi'an, Milan, Algiers, Strasbourg and recently Florence, Dublin and New York (recent shows at the Cathedral of St John the Divine in NY attracted over 1.2 million visitors). His work has won various awards including both the Montbeliard and Locarno Prix Graphs and Prix Nike Amsterdam. Future shows include San Francisco, New York, Bristol, Milan, Bergen and Ljubljana amongst others.
Flaxton is a lifetime Academician at the Royal West of England Academy of Art; until recently he was Professor of Cinematography and Lens Based Arts at University of the West of England. In 2015 and 2016 he started CineFest, which next takes place in San Francisco in 2019 and is starting the Somerset International Festival of Media Art in 2020.
He is widely recognised as an artist who creates challenging moving image work that has been featured in publications including A History of Video Art, Bloomsbury, 2006 and 2014; Diverse Practices, University of Luton Press, 1996; and A Directory of British Film and Video, Arts Council England, 1997. His works are held in various collections including Lux London, Video les Beaux Jours Strasbourg and AICE Milan. His 2008 work In Re Ansel Adams is in the permanent collections of the Harris Museum in Preston and the Royal West of England Academy of Art.
"A gifted lighting cameraman, whose skills are extensively sought both inside and outside the industry, Flaxton brings a consumate polish to everything he shoots, exemplified equally by the verite Prisoners (1984) and the visionary The World Within Us (1988). A similar finely-honed sensibility distinguishes later pieces, like The Colour Myths (1990-1995), which draws heavily from an up-to-minute-palette of digital effects. Attempting the kind of rhapsodic fusion of image and language that few of his contemporaries could contemplate, let alone execute, Flaxton's later works have tended to divide opinion; but there is no doubting their vigour, integrity and sheer visual panache." (Steven Bode, A Directory of British Video Artists, Editor David Curtis, Arts Council of England, John Libby Media/University of Luton Press, 1995)
More: www.seditionart.com/terry-flaxton
---
Photo: Qëndresë Deda and SCCA-Ljubljana archive
---
Media coverage
---
In collaboration with Slovenian Cinematheque.
Supported by City of Ljubljana – Department for Culture.