Artist talk and screening
Wednesday, 21 November 2018, 7pm
Photon Gallery, Trg Prekomorskih brigad 1, Ljubljana
---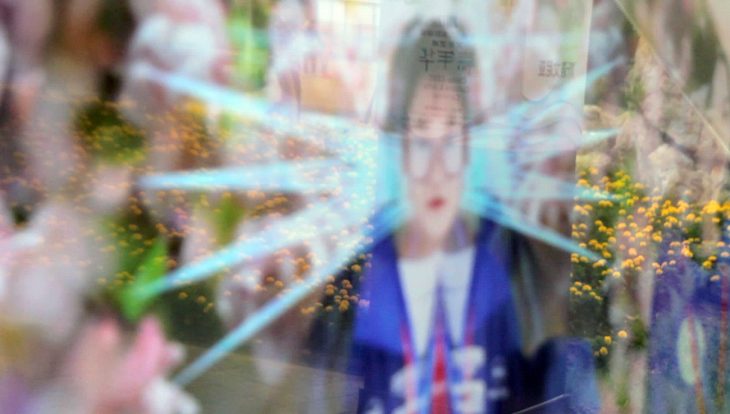 DIVA Station continues to co-organise Video Evening events with Photon Gallery. At the November event the artist Valerie Wolf Gang will present her recent art works in which she intertwines video, intermedia and film.
She will talk about her approaches towards the video medium and how she is including video in different contexts. In her presentation we will hear about constructing spaces where the video becomes part of new digital environments, about her passion for creating digital live images (VJ), and about her interactive projects within new media practices. Film is also an important part of her work. Through the experimental film form she seeks new ways of expressing and telling stories. And last but not least, she will talk about what is it like to live and work as a free-lance cultural producer with several professions: video artist, intermedia artist, a film director and a teacher.
The event will be moderated by Vesna Bukovec, a member of DIVA Station team.
---

Valerie Wolf Gang, MA, is a visual artist and filmmaker from Slovenia. Her works focus on the ideas behind human experiences such as aspects of consciousness and a reflection of social conflicts arising from political regulations and constraints. She is regularly working on different international artist-in-residence programs, where she researches and produces new projects inspired by local and international cultural scene. Her work has been featured in major group and solo exhibitions abroad and at home, and she has received numerous international grants and awards. She is a member of international art collective Spielraum Ensamble, research unit Famul VideoLab and Directors Guild of Slovenia. She is the founder of UV Arthouse, which is producing experimental films, video installations and researching the field of new media technology and interactive multimedia works. Besides her artistic practice and research, she also lectures on video art and film education in cooperation with different institutions and is a PhD student at Postgraduate school of Slovenian Academy of Science and Arts. Since 2018 she is employed at The Institute for Fine Arts Vienna, collaborating with Academy of Fine Arts Vienna on a 3-year project 'Genealogy of Amnesia'.
valeriewolfgang.com
Valerie Wolf Gang on DIVA Station Archive
---
Photo: Urša Bonelli Potokar and Photon Gallery archive
---
Production: SCCA–Ljubljana, Photon Gallery