Screening and talk
Wednesday, 28 June 2023, 9 pm
Inner courtyard of Škuc Gallery, Ljubljana
---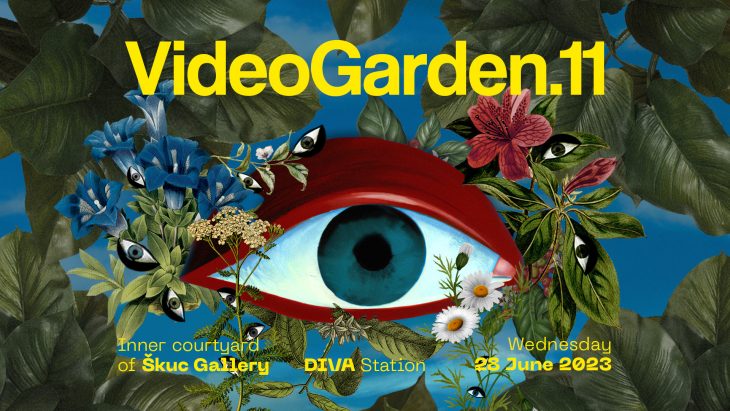 The opening event of the fourth season of VideoGarden presents new acquisitions in the DIVA Station archive. The curated programme features videos and films with personal artistic expressions and experimental approaches. They address the various existential issues that arise when people come into contact with their environment. From the anxiety of everyday life, the inevitability of climate change, personal memories and attitudes towards nature and music. They look into the conserved past and get stuck thinking about the future.
---
PROGRAMME
Sometimes I wish …
New entries in the DIVA Station
Curators: Vesna Bukovec, Peter Cerovšek (SCCA-Ljubljana)
Duration: 67' 32"
In her poetic video Sometimes I wish I were an angel sometimes (2022), Ester Ivakič questions ways of existing without existing. Are they angels or perhaps digital identities? Teja Miholič humorously copes with her irrational daily fears with the help of digital photos in the video Neighbour's Dog Is Crying What if the Neighbour Is Dead (2022). Neža Knez reflects on the interweaving of elusive feelings, memories from childhood, the passing of time and the relationship to nature in a poetic visual essay, I follow, 2023. Anne Tassel in Islands (2022) presents a digital mirror of the planet without humanity's presence by travelling through high-resolution satellite images of the Earth. The experimental film Intrusion (2021) by Matevž Jerman and Niko Novak and Ana Likar's visual essay Myriad Tentacles Will be Needed (Again and Again) (2022) bear witness to the human instrumentalization of once-living creatures that have become mere specimens of animal collections. Uršula Berlot's music video Acentria (2022) for the track by Scanner pays tribute to her deceased friend, composer and pianist JM. In The futures (Elegija version) (2020), one of a series of silent, monochromatic video essays and meditations, Francisco Tomsich brings out ways of thinking about the future in a repeated and distorted way full of glitches. In the digital mockup of the two-channel audio visual projection Another Future Entirely (2022-2023), Nejc Trampuž speculates with artificial intelligence the possibility of a positive, ecologically oriented future and social justice.
Vesna Bukovec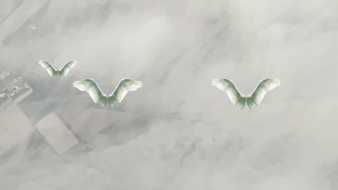 Ester Ivakič – Sometimes I wish I were an angel sometimes
2022, 6' 32"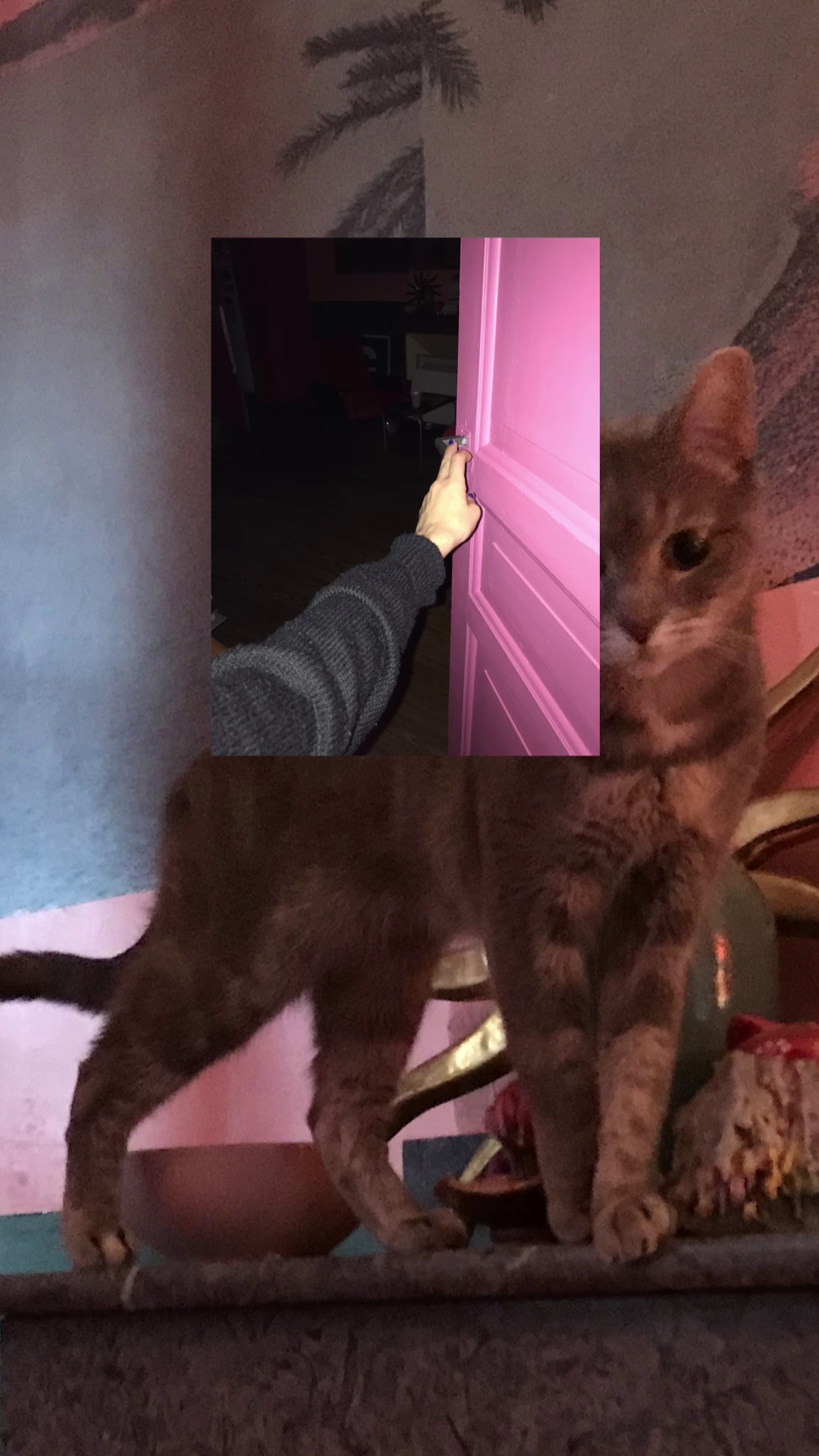 Teja Miholič – Neighbour's Dog Is Crying What if the Neighbour Is Dead
2022, 1' 42"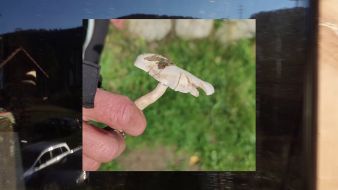 Neža Knez – I follow (attempt #7)
2023, 10' 33"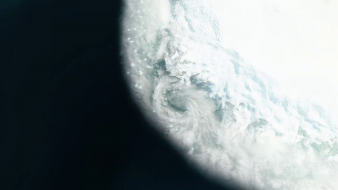 Anne Tassel – Islands
2022, 4' 58"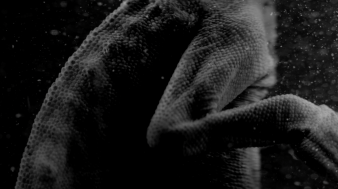 Matevž Jerman, Niko Novak – Intrusion
2021, 11' 14"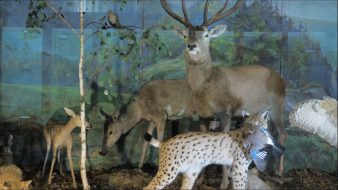 Ana Likar – Myriad Tentacles Will be Needed (Again and Again)
2022, 12' 40"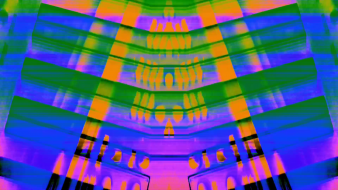 Uršula Berlot – Acentria
2022, 4' 54"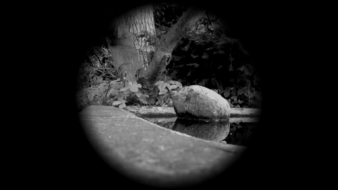 Francisco Tomsich – The futures (Elegija version)
2020, 6' 53"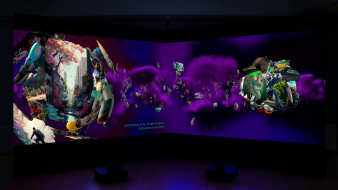 Nejc Trampuž – Another Future Entirely
2022–2023, 8' 4"
---
Phto: Qëndresë Deda and SCCA-Ljubljana archive

---
VideoGarden (VideoDvorišče) is a programme of curated screenings and talks on art, video, and film. In the spring-summer period we step out of the dark cinema and the cold gallery space into the open air. In collaboration with Škuc Gallery we organize screening events in its inner courtyard.
DIVA Station is an online and physical archive that SCCA-Ljubljana has been developing since 2005 with the aim of researching, documenting, archiving and presenting art film, video and new media art.
---
In case of rain, the screening will be held in the gallery.
Free admission.
Organization: SCCA-Ljubljana/DIVA Station, Škuc Gallery
Supported by: Ministry of Culture of the Republic of Slovenia, City Municipality of Ljubljana – Department of Culture