Screening and talk
Thursday, 7 September 2023, 8 pm
Inner courtyard of Škuc Gallery, Ljubljana
---
Sometimes, it seems to me …
Participating: Nataša Berk, Jasna Hribernik, Zmago Lenardič, Polonca Lovšin, Ema Paš, Đeni Rostohar, Nataša Skušek, Mladen Stropnik, Aleksandar Tendjer, Miha Vipotnik, Maja Žiberna
Curator: Vita Weisseisen
Duration: 60 min
I chose works that remind me of the past. Thematically and/or aesthetically. It's a difficult feeling to explain, and I don't know what exactly in the works evokes it. Maybe the colours, the sound, the story … A certain nostalgia creeps in, quite randomly and inexplicably, as if I were a joyful 13-year-old again. It is this carefree, relaxed and humorous quality that the selected works evoke in me. They surprise and make me smile again and again; they calm me down in tense times and remind me of better days. Perhaps time is not so fleeting after all.
Vita Weisseisen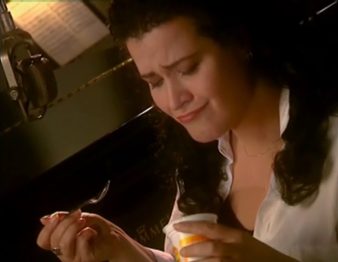 Miha Vipotnik – Zelene doline: Yogurt
(TV commercial)
1974–2002, 0' 26"
» video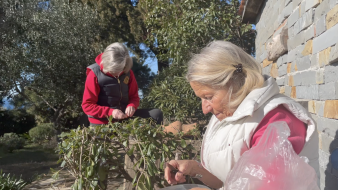 Ema Paš – The View
2022, 10'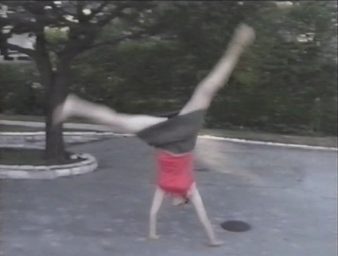 Polonca Lovšin – Always Better
2002, 1' 27"
» video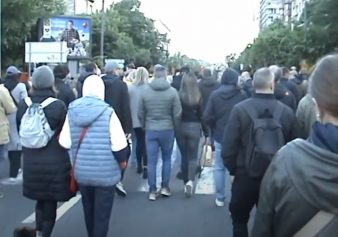 Aleksandar Tendjer – Spring
2023, 1' 45"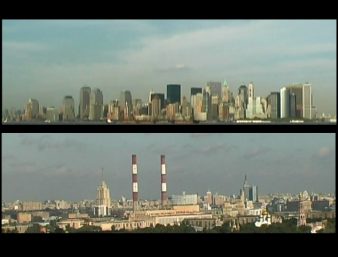 Jasna Hribernik, Zmago Lenardič – NewMoscowYork
2004, 25' 20"
» video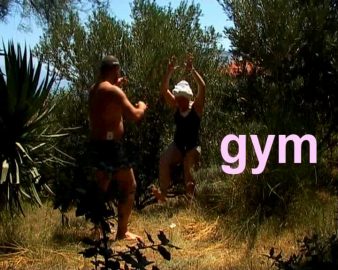 Nataša Skušek, Mladen Stropnik – Free Time
2007, 6' 42"
» video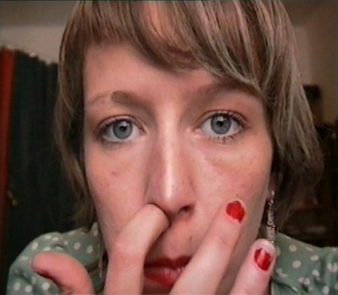 Nataša Berk – Törpe
2006, 1' 30"
» video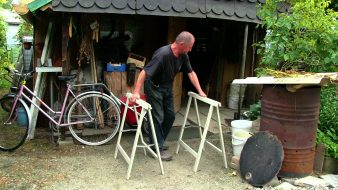 Maja Žiberna, Đženi Rostohar – In the Garden
Luksuz produkcija, 2015, 12' 13"
» video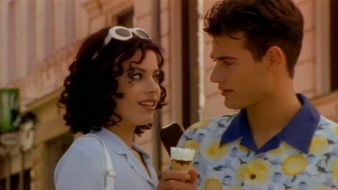 Miha Vipotnik – Ljubljanske mlekarne: kornet Zlatorog–Max
(TV commercial)
1974–2002, 0' 36"
» video
---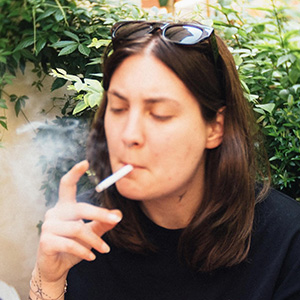 Vita Weisseisen  is a visual artist and a former member of the Podmladek collective who graduated from the sculpting department of the Academy of Fine Arts and Design, University of Ljubljana. Her works are intimate confessions in which she intuitively combines and connects pop culture references, ironic commentaries and documented personal experiences. She works mainly in the field of drawing and video. She describes her works as jumping from one subject to another, acting as a kind of reminder or list, recording her feelings, memories and thoughts and connecting them into wholes. (Photo: personal archive)
---
VideoGarden (VideoDvorišče) is a programme of curated screenings and talks on art, video, and film. In the spring-summer period we step out of the dark cinema and the cold gallery space into the open air. In collaboration with Škuc Gallery we organize screening events in its inner courtyard.
DIVA Station is an online and physical archive that SCCA-Ljubljana has been developing since 2005 with the aim of researching, documenting, archiving and presenting art film, video and new media art.
---
Photo: SCCA-Ljubljana archive
---
In case of rain, the screening will be held in the gallery.
Free admission.
Organization: SCCA-Ljubljana/DIVA Station, Škuc Gallery
Supported by: Ministry of Culture of the Republic of Slovenia, City Municipality of Ljubljana – Department of Culture