Screening and socializing
Saturday, 12 September 2020, 8 pm
Inner courtyard of Škuc Gallery, Stari trg 21, Ljubljana
---

With the fourth event of the programme of screenings and talks on art, video, and film – VideoGarden (VideoDvorišče) in the inner courtyard of the Škuc Gallery and in the spirit of the new school year, we are especially addressing students of film studies. We are presenting a programme of short documentaries from the International Student Film Camp Interaction, which takes place in Serbia every year. The screening will start with an introductory video by curator Slađana Petrović Varagić.
---
PROGRAMME
Short documentaries
15 Years of the International Student Film Camp Interaction (Požega, Serbia)
Curator: Slađana Petrović Varagić (Filmart)
Duration: 63′
Since 2006, Independent Film Centre Filmart has been the organizer of the International Student Film Camp Interaction. During their three-week stay in the western part of Serbia, film school students from all around the world shoot short documentary films. Apart from the film production, there are also accompanying activities, including the screenings of their films (Interscreen programme), as well as various musical and free-time events. During the 15-year camp realization, there were 249 participants from 59 countries. Also, 50 documentaries were shot, 11 of which were awarded with 18 different awards all over the world.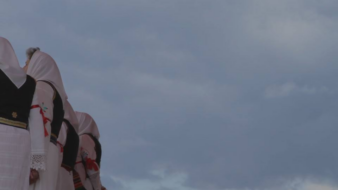 Luka Popadić, Merry Go Round,
Serbia/Switzerland, 2014, 15′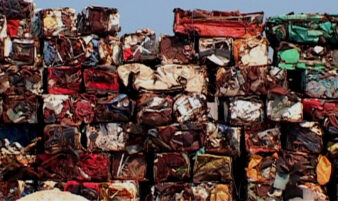 Giuseppe Schettino, HE – Helium
Serbia, 2008, 8'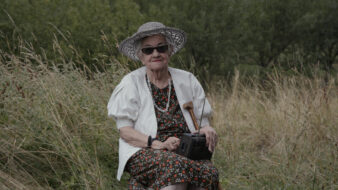 Efim Graboy, Valley of the Rulers
Serbia/Israel, 2017, 26'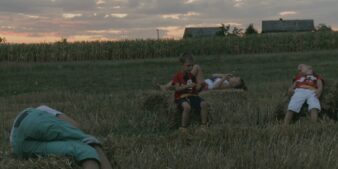 Stefan Krasić, Adornment
Serbia, 2015, 14'
---
The event will be held in accordance with the recommendations of the National Institute of Public Health.
The event will be postponed in case of rain – we will inform you about the new date via social networks and the websites of the ŠKUC Association, Škuc Gallery and the Center for Contemporary Arts SCCA-Ljubljana.
---
The Kraken Short Film Promotion Society strives to promote short film as an independent film form and to spread film culture in the broadest sense. The main project of the Kraken association is FeKK – a short film festival in Ljubljana, which will have its sixth edition in 2020.
DIVA Station is an online and physical archive that SCCA-Ljubljana has been developing since 2005 with the aim of researching, documenting, archiving and presenting art film, video and new media art.
---
Organization: Kraken Society, SCCA-Ljubljana / DIVA Station, Škuc Gallery
Kraken Society and SCCA-Ljubljana are part of the Veliki plan (Close-up) Consortium and supported by the  Ministry of Public Administration.
The program of SCCA-Ljubljana is supported by the Municipality of Ljubljana.