Screening and talk
Saturday, 3 July 2021, 9 pm
Škuc Gallery, Stari trg 21, Ljubljana
---

The sixth event in the programme of screenings and conversations about art, video and film, VideoGarden in the inner courtyard of the Škuc Gallery brings a selection of experimental short films from previous editions of FeKK – Ljubljana Short Film Festival and is also a prelude to this year's festival which will take place from the 16th  until the 21th of August.
---
PROGRAMME

FeKKsperiments: Sound & Vision
Curator: Matevž Jerman (Kraken Society)
Duration: 55′
FeKK and the Kraken Society have been illuminating the form of modern avant-garde film since the early editions of the festival. They treat it as equivalent and in many cases as freer, more imaginative and subversive than the conventional narrative form. In this way, the festival selection at each edition is also marked by a collection of short experimental works. The fact that this is an increasingly represented and exciting field of filmmaking worthy of attention is evidenced by the number of young authors who are increasingly dealing with the experimental form, as well as the fact that the level of perfection of such works is rising from year to year.
The set of short experimental works of Saturday's program brings five films that play out the relationship between image and sound in their own way. Mario Marzidovšek Minimal Laboratorium is a unique portrait of the (o) cult Slovene Bistrica minimalist, sound experimenter and versatile creative Mario Marzidovšek (1961–2011). Shekuza – Coriolis Effect casts out abstract landscapes, images and patterns emanating from the feedback of a video signal created by the interweaving of video cameras, cathode monitors and standard definition video mixing desks – now obsolete and mostly forgotten equipment from video production in the 1990s. In vesna's award-winning Composition, you can see the sound and hear the picture. They are made with lines that are freehandedly scratched on 35mm film tape to create a harmonious relationship between them. Pimpin Piaf is a playful hybrid between a music video and a short feature film and one of the building blocks of the Matter universe. The animated video Warrego Valles – Human Body Game takes us into the world of video games, where elements from nature and digital worlds intertwine very quickly and aggressively, as the purple female protagonist has to perform several physical tasks to break through to the end of the game.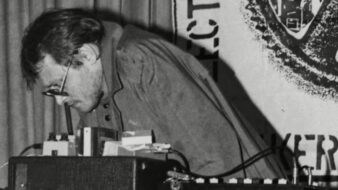 Mario Marzidovšek Minimal Laboratorium – Kaja and Sava Kosmač
2014, 29′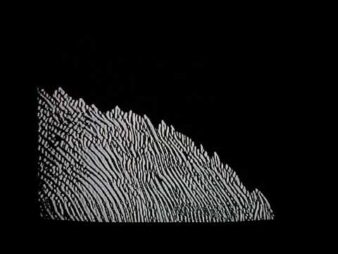 Shekuza – Coriolis Effect, Gašper Biloslav Milkovič
2020, 5′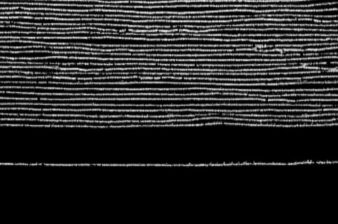 Composition – Mitja Manček
2014/15, 4′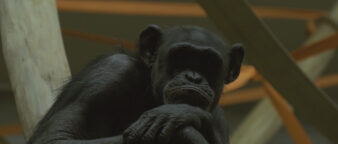 Pimpin Piaf – Matic Zavodnik & Dario Nožić Serini & Luka Lah
2017, 14′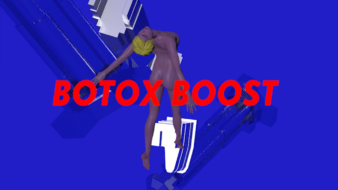 Warrego Valles – Human Body Game – Anja Romih
2018, 4′
---
The Kraken Short Film Promotion Society strives to promote short film as an independent film form and to spread film culture in the broadest sense. The main project of the Kraken association is FeKK – a short film festival in Ljubljana, which will have its sixth edition in 2020.
DIVA Station is an online and physical archive that SCCA-Ljubljana has been developing since 2005 with the aim of researching, documenting, archiving and presenting art film, video and new media art.
---
Photo: Škuc Gallery and SCCA-Ljubljana archive
---
Organization: SCCA-Ljubljana / DIVA Station, Kraken Society, Škuc Gallery
Kraken Society and SCCA-Ljubljana are part of the Veliki plan (Close-up) Consortium and supported by the Ministry of Public Administration.
The program of SCCA-Ljubljana is supported by the Municipality of Ljubljana.