DIVA Station, Slovenian Cinematheque: World Day for Audiovisual Heritage
Screenings of selected works from Cine Club Split, programme Metaphysics and Love
Curator: Sunčica Fradelić
27 October 2022, 8 pm
Slovenian Cinematheque, Miklošičeva 28, Ljubljana
Free tickets
---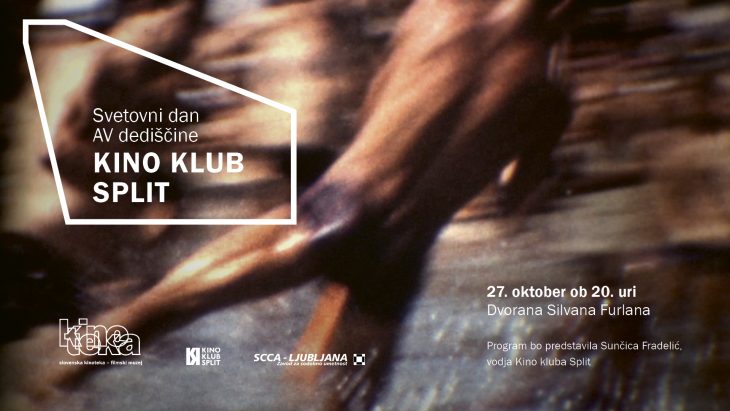 In 2005, UNESCO declared 27th October as World Audiovisual Heritage Day, which draws attention to the importance of preserving archival audio and audiovisual recordings, such as films, audio and video recordings, and radio and television programs. This heritage also includes the rich artistic production that is kept in Slovenia by DIVA Station and related archives in other countries.
Every year we mark this day with an event as part of the Archiving Practices programme and we invite international archives, curators and artists as guests. For the seventh year in a row, we are preparing screenings in cooperation with the Slovenian Cinematheque, and we continue hosting cinema clubs from the area of ​​the former common country. This year we invited Cine Club Split (Kino klub Split), which is celebrating its 70th anniversary. The programme will be presented in Croatian language by the head of the Cine Club Split, Sunčica Fradelić.
Films with dialogue have English subtitles.
---
PROGRAMME
Metaphysics and Love
Curator: Sunčica Fradelić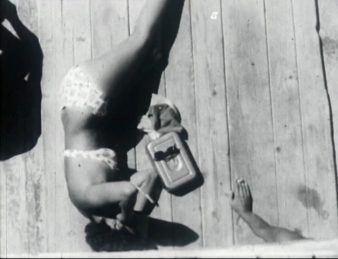 Monologue on Split
(Monolog o Splitu), Ivan Martinac
Croatia (Yugoslavia), 1961–62, 16 mm, bw, 7′ 21"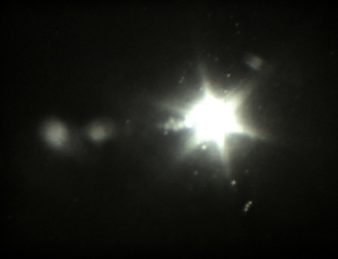 After the Flood (Poslije potopa), Vjekoslav Nakić
Croatia (Yugoslavia), 1967, 8 mm, bw, 8′ 18"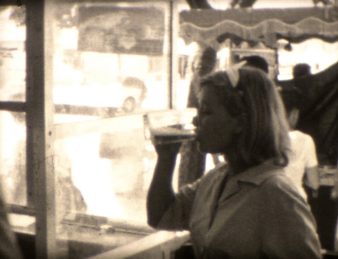 Caffe Manon, Ranko Kursar
Croatia (Yugoslavia), 1967, 8 mm, bw, 9′ 12"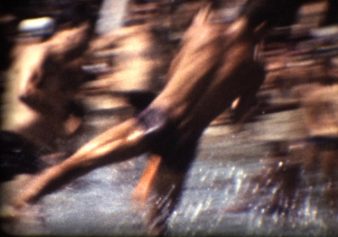 Juke Box, Ante Verzotti
Croatia (Yugoslavia), 1966, 8 mm, bw/color, 6′ 40"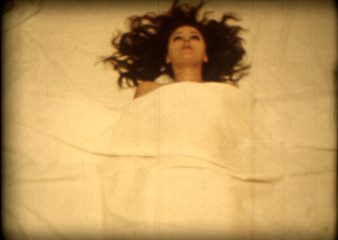 Woman (Žemsko), Dunja Ivanišević
Croatia (Yugoslavia), 1968, 8 mm, bw/color, 6′ 12"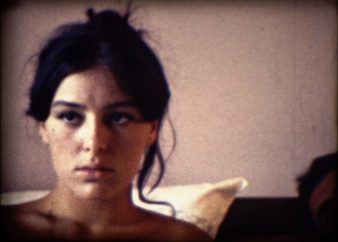 Rainy – An Innocent Saturday (Kišno – nevina subota), Lordan Zafranović
Croatia (Yugoslavia), 1965, 16 mm, color, 10′
---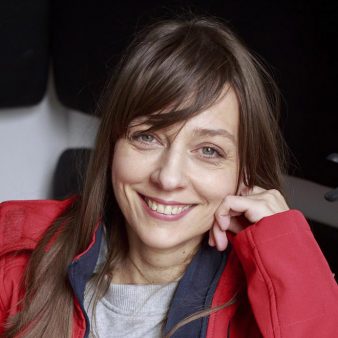 Sunčica Fradelić completed formal education in 2006, earning a MFA degree in Arts, Painting at the Academy of Arts in Split (UMAS). She has been at the helm of the Cine Club Split since 2008. Between 2006 and 2011 she worked as an external associate/ assistant at UMAS, Department of Film and Video, on several courses (Short Film and Video, New Media, Performance etc.). In the period 2011 – 2016 Sunčica worked as a principal co-operator of Bela Tarr on development and implementation of the film.factory programme in Sarajevo, as programme coordinator for DLA and MA degrees and office manager of the film.factory project office. While attending the film.factory doctoral degree studies, she established cooperation with renowned film directors, actors, producers, critics and film professionals. Her work experience covers numerous amateur and professional productions, coproductions and projects, workshops and educational programmes, with job positions ranging from production supervisor, producer and executive producer to publishing, editorial, mentoring, curating and jury tasks. She has been an independent auteur since 2004 and her works have been shown at exhibitions and festivals both at national and international level. She was  vice-president of the Youth Centre Platform in Split 2017 – 2021. She was elected vice-president of the Croatian Film Association in 2021. (photo: slobodnadalmacija.hr)
Cine Club Split is a non-profit organization from Croatia active since 1952, with the aim of developing audiovisual culture and arts and providing space, technical and production resources for educational purposes and production, screenings and presentation of cultural and artistic content.
---
Photo: SCCA-Ljubljana archive
---
Production: SCCA-Ljubljana/DIVA Station
Partners: Slovenian Cinematheque, Cine Club Split
Supported by: Ministry of Culture of the Republic of Slovenia and City of Ljubljana – Department for Culture