Screening and talk
Wednesday, 23 November 2022, 9 pm
Sovenian Cinematheque, Miklošičeva cesta 28, Ljubljana
Tickets: 4,4 € (Kinopolis 2,2 €)
---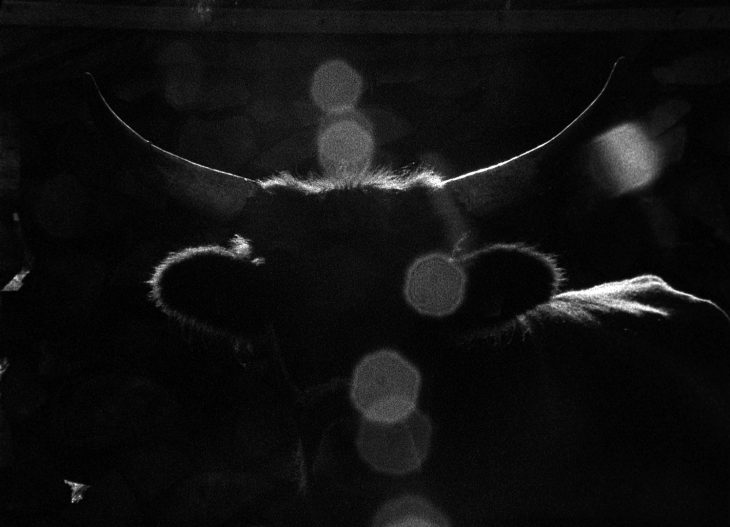 Berlin-based artists Anja Dornieden and Juan David González Monroy (OJOBOCA) are coming to Ljubljana. Curator Katrin Mundt included their film Instant Life (Germany/USA, 2021) – made in collaboration with Andrew Kim – in her selection Riddles, presented at the V-F-X Ljubljana 2022 festival in the Slovenian Cinematheque..
They will present the multi-award winning experimental documentary, recorded on 16mm tape, Her Name Was Europe, which, in an attempt to revive a mythological creature between fiction and science, presents the no less mythological idea of ​​Europe. Before that, the Enthusiasm, a short film about wanting to see a cat, shot on 35mm tape will be shown. Both films will be screened in their original formats.
The screening is followed by a conversation with the artists and Anja Banko (Sovenian Cinematheque) in English.
---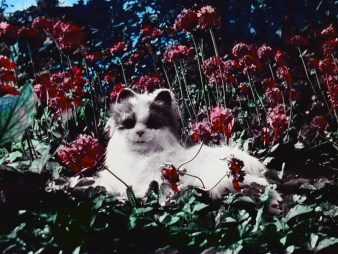 OJOBOCA, Enthusiasm
Directed by: Anja Dornieden, Juan David González Monroy, Germany, 2022, 35mm, color, English subtitles, 8′
A film about wanting to see a cat.
OJOBOCA, Her Name Was Europe
Directed by: Anja Dornieden, Juan David González Monroy, Germany, 2020, 16mm, bw, English subtitles, 76′
Aurochs is the name given to the wild ancestor of modern cattle. The aurochs has the distinction of being the first documented case of extinction. The last known wild aurochs died in the Jaktorów Forest in Poland in 1627. Both, hunting and the introduction of domesticated cattle led to its decline and disappearance. Its value, however, derived not just from being a source of sustenance. Traits that were attributed to the animal, such as speed, strength and courage, imbued it with great symbolic power. Some of its body parts were ascribed with supernatural powers. The skin of the forehead and a cross-shaped bone inside the heart were prized for their magical properties. Those who carried them became possessors of the animal's traits. In the 20th century, efforts to bring back the aurochs from extinction began to materialize.
---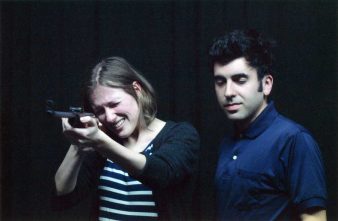 Anja Dornieden in Juan David González Monroy are filmmakers based in Berlin. They work together under the moniker OJOBOCA. Together they practice Orrorism, a simulated method of inner and outer transformation. They have presented their films and performances in a wide variety of venues and festivals worldwide, among them the Wexner Center for the Arts, Österreichische Filmmuseum, Museum of the Moving Image, Anthology Film Archives, Haus der Kulturen der Welt, Kunstverein München, Ullens Center for Contemporary Art, International Film Festival Rotterdam, Berlinale, New York Film Festival, Visions du Réel, RIDM, Ann Arbor Film Festival and Edinburgh International Film Festival. They are both members of the artist-run film lab LaborBerlin.
ojoboca.com
---
Photo: SCCA-Ljubljana archive
---
Production: SCCA-Ljubljana/DIVA Station
Partner: Sovenian Cinematheque
Supported by: Ministry of Culture of the Republic of Slovenia and City of Ljubljana – Department for Culture and Senate Department Department of Culture Berlin