Author: Dalibor Bori Zupančič
Organisation and curating: Maja Antončič
Thursday, 30 November 2017, 6 pm
Project Room SCCA, Metelkova 6, Ljubljana
---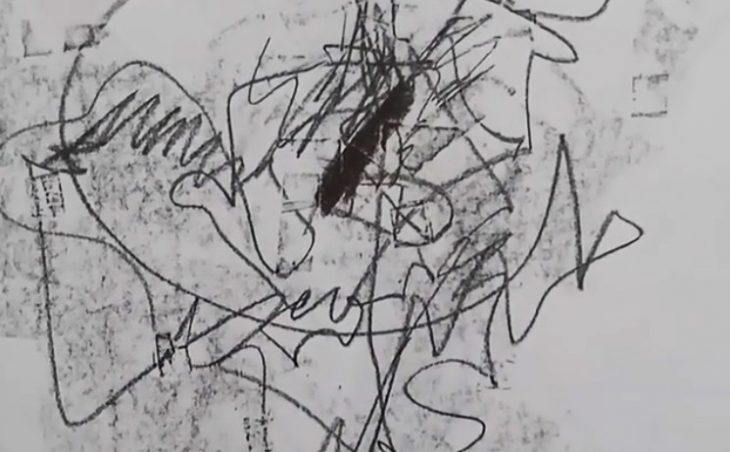 Artist Dalibor Bori Zupančič and curator Maja Antončič will carry out a workshop at the SCCA Project Room, which will approach the methods of art therapy through group dynamics. By articulating artistic elements/works/practices/theories, it will move closer to the collective curating of a specific artistic situation and its layout. The implementation won't directly involve individual psychological analysis, but will create an experiment of either artistic or therapeutic manifestations of various actors, both from the art world and by other interested participants.
The project is based on three basic time frames. Participants will exchange their subjective views on art by quoting concrete artifacts that can be placed in the Past, the Present or the Future. In all expressive forms. They will then be left to the shared use, and on the basis of a collectively defined protocol, i. e. objective choice, which is the basis in the next step of the process. The outcome opens up with each individual participant an opportunity for insight into communication, typical of art therapy that is related to the archetypal metaphor of the house.
---

Dalibor Bori Zupančič (1949) is a visual artist, writer, musician and cartoonist. He is known for his first conceptual practices and actions in Celje (Mestece Celje, 1973, Then you know where you are, 1975), and is since the 1970s recognized as an important member of the Celje art scene. He often comments on different social phenomena with his intriguing humor and criticism through various media of artistic expression (from drawing to performance). In the last decades he has been professionally engaged in the phenomenon of mental illness. In the Netherlands, he specialized in art therapy. He works as a therapist at the Vojnik psychiatric hospital. In his therapeutic work he employs experiences of visual, musical and literary creation. He presented his work so far at a solo exhibition Introspective ZZ at the Gallery of Contemporary Art in 2006.

Maja Antončič (1983) is a curator at the Center for Contemporary Art at the Celeia Celje Institute. She graduated from two-course studies of art history and librarianship at the Faculty of Arts in Ljubljana. In 2012, she finished School for Curators and Critics of Contemporary Art at the World of Art at SCCA-Ljubljana. She is the head of the pedagogical program at the Center for Contemporary Arts in Celje that actively includes topics of contemporary art in the art gymnasium educational program. She curated many group and solo exhibitions. She also works closely with the local art quarter and cultural festivals in Celje.

---
Photo: SCCA-Ljubljana Archive
---
Production: SCCA, Zavod za sodobno umetnost – Ljubljana
Supported by: Ljubljana Municipality, Department for culture